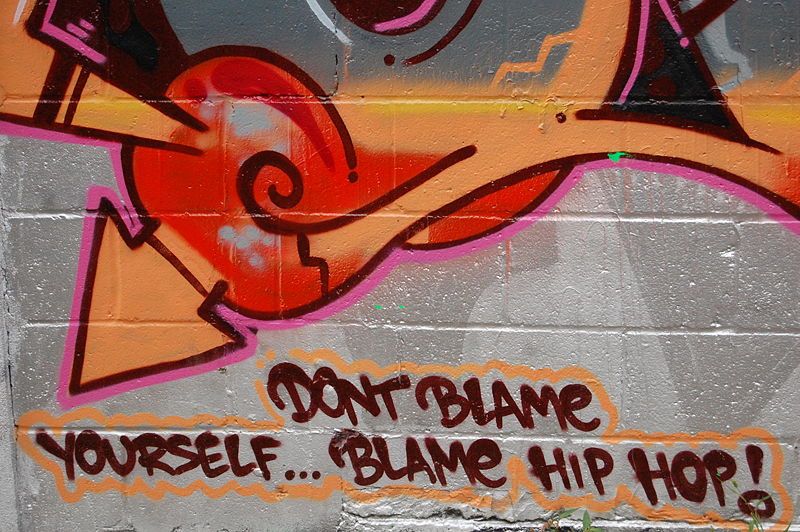 In the blame game, Russ Rose points to . . . himself.  (If you guessed Hip Hop, you guessed wrong.)
 Russ Rose Doesn't Blame Hip Hop
Russ Rose has received lots of press and lots of praise for steering Penn State to four consecutive NCAA women's volleyball championships.  None of that ever seemed to affect him much, one way or the other. 
But after three losses in four big matches so far this season, Coach Rose is pointing the finger of blame, at least in part, straight at himself.  In an interview with Dan Norton of the Daily Collegian, Rose talks about the 2011 season — and in particular, the 3-loss portion of the team's 4-3 record.  Spoiler Alert: He thinks he could have done better:
The people that beat us won because they managed their team better than I managed my team. That's how I look at it. I point that out to the players and I take my own responsibility for it.
That Penn State is a work-in-progress is well-documented — Rose used 14 players in the 3-2 loss to Texas, and 11 players have played in more than half of the team's 27 sets.  So yes, Rose has been searching, without success, for the right rotation.  As he tells Dan Norton, the situation is not without hope (but, fwiw, he voted Penn State "10th or 12th" in the latest AVCA poll):
I think they'll get better.  I don't know if they'll ever reach the level I think they should or could if they were committed, but it is what it is. This is a sport. I want kids to learn, and I think they're learning, but I think some are learning slower than others.
For the complete Dan Norton article, Click Here.
Everything Rotates (Everything Needs to Improve)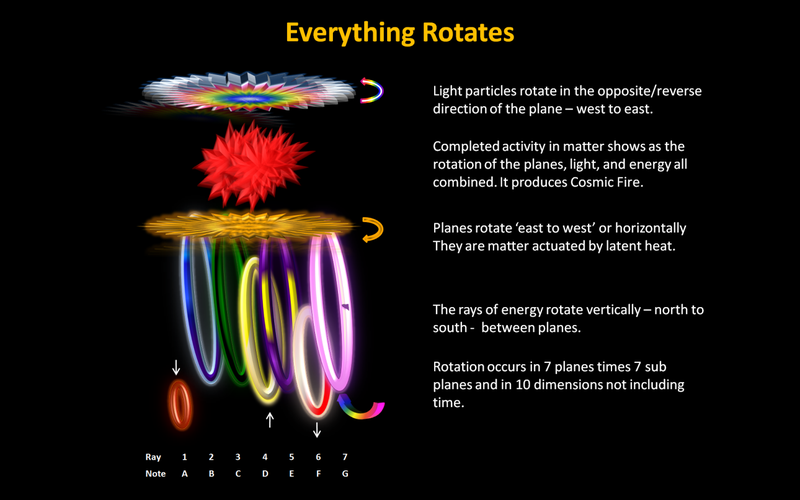 In an article posted today on collegianonline.com, Matt Howland of the Daily Collegian asks Russ Rose to discuss the areas his team needs to improve.  Given that Coach Rose is still searching for the right rotation for the 2011 Nittany Lions, and that everything rotates (see picture at right for proof), it should come as no surprise that Coach Rose thinks his team needs to work on . . . everything. 
All of the things that make a team a good team, we would have to address.  The good teams are the teams that, when things get into hairy situations, they find a way to make good decisions and play a little smarter team-play.  And we're a little too inexperienced in that realm right now. . . . I don't think it's that we're especially good or especially bad at something. . . . it just seems that we don't have the on-court communication you need to compete with the top teams.
Because we're fans, and optimists, we'll add "Yet." For the complete Matt Howland article, Click Here.
Micha Hancock: Fiery on the Court
Gopsusports.com has posted an article on 5-11 Fr. S Micha Hancock — Hancock Setting the tone on the floor.  The takeaway: she's somewhat reserved off the court, but on it?  Well, fiery.
I mean, I'm pretty relaxed as a person and some people even call me passive.  But when things need to be done I just want to get them done and I want to win. I want to come out on top.
 For the complete article, by Kelsey Detweiler, GoPSUsports.com Student Staff Writer, Click Here.