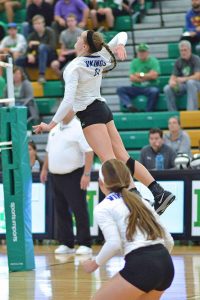 Rich Kern has confirmed that Jonni Parker, a 6-1 RS/S from Miami East High School in Casstown, Ohio, and the Munciana Volleyball club, has verbally committed to play for Penn State in 2018. Parker, who was previously believed to be an Ohio State commit, was listed by PrepVolleyball.com as one of the Top 50 players in the Class of 2018, and among the 13 best setters in that class (along with fellow Penn State commit Gabby Blossom).  She was also named to 1st Team D3 All Ohio for the second straight year.
Speculation is that either (1) Penn State will move to a 6-2, utilizing both Parker and Blossom, (2) Parker will play mostly Opp/RS, or (3) we don't know, we are only speculating (that was added by our slacker staff).
Regardless, Parker is a significant pick-up for the Nittany Lions. Here's video of her making a play that MaxPreps described as the "Volleyball Play of the Year" that "propelled" her team to a third state title:
Here's an excerpt from an article from November 2016 on her high school team's match to reach the State semifinals.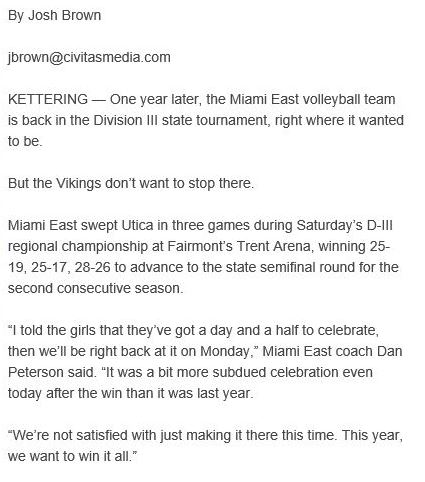 For the complete article, Click Here.  p.s. — when you do, note Jonni's stats — can anyone say "all around player"?
And here's a video of Jonni from 2015: