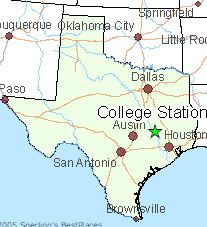 We're speaking today with Talking Head, who played D1 volleyball and has coached the sport for many years, as we look forward to Friday's match between the Stanford Cardinal and the Penn State Nittany Lions. To start out, all Penn State fans send their thoughts and prayers to those who have suffered and continue to suffer from Hurricane Harvey.  This is an epic disaster, and in the coming weeks and months, DigNittanyVolleyball will post ways in which viewers can help with legitimate organizations.
DigNittany: Your thoughts about Stanford and new head coach Kevin Hambly?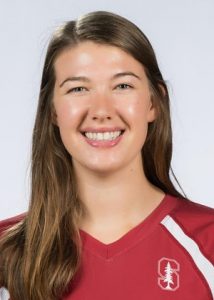 Talking Head: Stanford has had a history of great coaches, and the program continues, regardless of who is at the helm.  When Coach Hambly arrived, the cupboard was not bare — he's got some serious talent in the gym, some legitimately All-American type players.  I think Stanford is a tested and tempered #1 team.  But as for any top team, it's a long season, and whether it's the Pac-12 or the B1G, it will be a very challenging season, and being #1 at the beginning of the season is no guarantee of being #1 at the end of the season [Editor's note: just ask 2016 Nebraska].
They also are coming in a little wounded, with there 6-8 right-side/middle Merete Lutz not having played last weekend.  And that's a bit of a problem for Stanford, in my opinion, because (and no disrespect intended to any of the players on the roster) this is as thin of a Stanford team, in terms of experienced kids who can come off the bench, as I've ever seen — although the Cardinal has some incredible talent and is certainly capable of winning it all. To name just a few of their players, they have 6-6 OH/setter Kathryn Plummer, who is terrific, 6-1 setter Jenna Gray, 6-0 Fr. OH Meghan McClure ,an exceptional libero in 5-9 So. Morgan Hentz, and 6-6 So. MB Audriana Fitzmorris.  They're not going to rollover for anyone, that's for sure.  It's going to be a nice test for Penn State.  I imagine the Penn State players are excited for the opportunity and challenge of playing such a talented team, and I would bet the coaching staff is too.
DigNittany: So what's your guess on the outcome?
Talking Head: There are no guarantees, but my feeling is this one will go very well for us.  Penn State played at a very high level last weekend — level of competition aside.  So a 3-1 win is not out of the question in this situation.  But we'll see, and certainly, the team has to keep its focus and really work hard.  As I said, this Stanford team isn't going to roll over for anyone.
DigNittany: Well, neither team has gone beyond three sets this season, so whichever team loses the first set, that will be a first.  Switching gears, what were some keys to Penn State's success this past weekend?


Talking Head: The team has had so many offensive options.  When you're getting both middles as many opportunities as 6-3 Sr. MH Haleigh Washington and 6-2 Sr. MH Heidi Thelen have had, that means your first-contact passers are doing a great job, but also your setters are looking to score out of the middle.  We know what we have out of the pins — we know what we have out of 6-1 Sr. OH Simone Lee and 6-1 Sr. OH Ali Frantti — but having two middles that are scoring really keeps opposing teams on their heels.
DigNittany: And both Tori Gorrell and Abby Detering had nice weekends at right-side, and Nia Reed played well too.
Talking Head:  That's true.  Right now, if you're an opposing coach, you have to guess where Penn State is going to go.
DigNittany: How important is it that Abby Detering can play both front row and back row as setter?
Talking Head: It certainly gives Penn State added flexibility, because it saves them a substitution here and there, so they have the option of giving Frantti or Lee a breather in the back row if they need one, or to use a situational serving sub, whereas if they were using those timeouts for the double substitution in a more traditional 6-2, they might not have that option.  But listen, when tomorrow comes around, we might just see a traditional 5-1.  Penn State has options, and I don't think Coach Rose is ruling anything out.
DigNittany: Well, we don't have long to wait.  Thanks, as always, for your time.  We appreciate it.