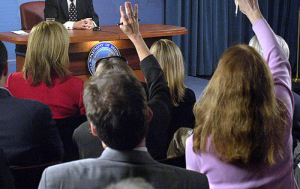 DigNittany: We're speaking this week with Club Coach, who has coached numerous highly successful club and college women's volleyball players.
Before we veer off into crazy-land questions, we want to stress that we do understand that Penn State is 14-1 this season, has only lost five sets all year, is hitting .302 as a team (which ranks 5th in NCAA D1) and is ranked #3 in the latest AVCA poll.  So they're doing OK.  Well, better than OK.
Still, we can't help but notice that the two starting outsides hitters – 6-2 Sr. Megan Courtney and 6-2 So. Ali Frantti – are both hitting .264, whereas in 2014, Courtney and Frantti hit .283 and .310, respectively, and the team hit .342 overall.
One obvious difference from 2014 to 2015 is that four-year starting setter Micha Hancock graduated — this is 6-0 RS Fr. Setter Bryanna Weiskircher's first season playing at the collegiate level.  In addition, Weiskircher does not yet appear to pose the offensive threat that Hancock did (announcers never tired of saying "Hancock is a hitter learning to be a setter.")
Another difference is the graduation of 6-2 MB Nia Grant, who not only brought tough defense to the team, but also was a reliable offensive threat in her own right.


Whatever the relevance of those departures, the fact is that even with 6-3 So. MB Haleigh Washington's .479 attack %, which leads NCAA D1, and even with 6-4 RS Sr. Aiyana Whitney's .327 attack % through the first 15 matches – good for 13th in the B1G, the outside attack has struggled.   Whether because of that, or for other reasons, for the past two matches Coach Rose has started 6-1 So. Simone Lee in place of 6-2 So. MB Heidi Thelen, with Whitney moving from RS to MB.
Your thoughts on the state of State's offense?
Club Coach: Certainly anytime you lose a first team All-American at the setting position you are going to see some drop-off offensively. Attacking requires a lot of rhythm and timing between setter and attacker, and time is the only way to develop that.
What you don't mention as potential factors in drop off is passing and defense. Nothing dictates good swings more than the first touch, and Penn State lost two pretty great, and underrated, players last year in Dom Gonzalez and Lacey Fuller. Having said all that, statistically the 2015 Nittany Lions are very good offensively relative to the top teams in the country. I anticipate them getting better in this area.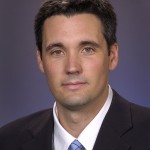 DigNittany:  In his press conference on Monday, Illinois head coach Kevin Hambly spoke about the state of his team, the effects of travel on team performance, and lessons he drew from his team's last two matches (a 3-1 loss at Wisconsin on September 30th and a 3-2 loss at Minnesota on October 3rd:
We haven't had a great week of preparation leading up to a weekend just because of the nature of our travel. . . . We can be really, really good . . .  we can play with anybody.  We just haven't learned how to sustain that level against the top teams for a long enough period of time.  That showed up in these last two weekends.  We haven't been able to train to hold [the team] accountable to that level.

Our league is really good, and you're seeing it.  It's tough to get wins on the road – the teams at home are going to win.  I know Nebraska gets a really tough, gutsy, gutsy win against Penn State at Penn State.  Down 0-2 they fight, they come back, they win that match, but then they turn around and play Ohio State . . . . and they end up losing in five.  I think you're going to see that a lot – I think home court is going to be key.
How good do you think Illinois can be, and what are your thoughts on the B1G this season, and what it will take to win the B1G Championship?
Club Coach: I think Illinois is really good, and that they are one of about eight teams that can compete to win a national championship.  They have a great setter, return a lot of great arms, and are very well-coached. The league is brutal. The B1G has nine teams in the top 35 of the rpi — which is used to determine the NCAA tournament field — and playing back to back nights against that level of opponent takes a toll.
Winning this league is going to be as much about attrition as it is about anything else. You have to have a great "bounce back" mentality in terms of moving quickly from a tough win or loss and on to the next opponent. Having said that, the league is great preparation for the NCAA tournament — we have seen how well the league has fared the last few seasons. If you can survive the league, it puts you in great position to handle the travel and back-to-back tests you get in the NCAA's.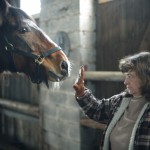 DigNittany:  When teams are struggling, coaches, announcers (and fans) sometimes invoke the concept of team "leadership" as playing a role in team play.  Other times, the term used is "communication" – or lack of it.  A third term that is used is "experience."
This is a two-part, general question – not specifically directed at Penn State or any particular team.  First, how would you describe the differences among these three attributes – leadership, communication, and experience – as they pertain to volleyball, and the impact each has on team offense and team defense.  For example, when players appear to be "out of sync" on the court, flailing at balls that perhaps teammates could have handled, is that more often lack of leadership, communication, or experience (or some combination).
Second, to what degree are these attributes "coachable" (acknowledging, with respect to experience, that youth is a disease for which there is only one cure)?
Club Coach: Well those are good questions and often mysteries. I think leadership, communication and experience are three different things, yet there is also a ton of overlap as well, particularly as it relates to leadership and experience. Having experience is a major factor in the ability of players to lead. With experience, players understand what it takes on a day-to-day basis, and they are able to draw on past experiences or seasons to help younger players navigate through the challenges that every season has.

Leadership comes in a lot of different forms. Someone like Christa Harmotto led with great energy and charisma. Micha led more with an inner fire and confidence. In the end, leadership is about trust that is earned by modeling the behaviors that lead to winning: work ethic, accountability, and selflessness.
Communication is something Coach Rose is really big on, and I would not count that as one of the strengths of this year's team. One of the reasons I think we are seeing Simone Lee on the floor is for that very reason. PSU has a lot of new players on the floor, and some of the returning players are pretty low key personalities. Lee adds some intangibles that I think are missing to some degree from this team.
I think when teams get out of synch (games 3-5 vs Nebraska) you are usually seeing a break down in all three of those areas.  Some of the younger players on the floor don't have much experience in that environment. Huge crowd, great opponent, stress…… You certainly saw some of that from the setter and libero.  Two seniors had the chance to take big swings in game 5 and chose to go off speed.  That would be an issue of leadership, and obviously communication came into play as a couple of balls fell that shouldn't have.
Some of those things can be taught, but much of it is innate. I think overall, Penn State has been exceptional in those areas — which is all about having a great team culture.
DigNittany:  So, final question, how do you think the weekend goes for Penn State?  Will they win at Illinois?  Northwestern?  Both?  Neither?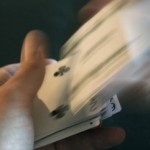 Club Coach: I think PSU wins both, but I think it will be a war at Illinois.  I think at this point, Illinois' talent is greater than their toughness, and I think PSU has the edge in that area. Huff is one of the toughest gyms to play in the country, and Illinois has to win if they want to contend for the league title. The travel between Illinois and Northwestern isn't very taxing, and I think there is a pretty significant gap in talent between Penn State and the Wildcats. Penn State in 5 over Illinois and Penn State in three over Northwestern.
Credits