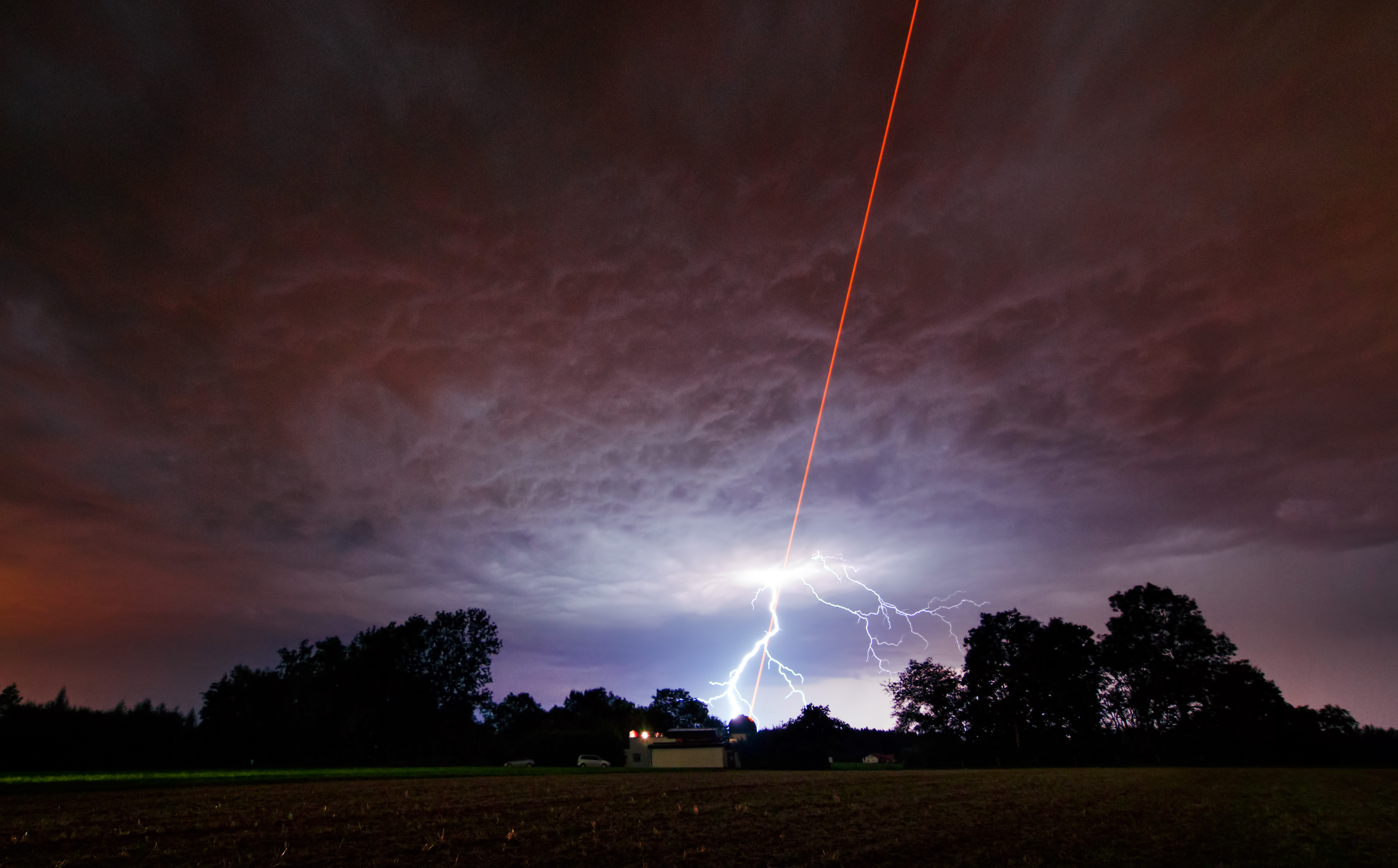 They're Here! (The Polls, that is)
Poltergeist: In folklore and the paranormal, a poltergeist is the apparent manifestation of an imperceptible but noisy, disruptive or destructive entity. (Source: Wikipedia)

Zeitgeist: "the spirit of the times" or "the spirit of the age." (Source: Wikipedia)

Pollstergeist: the spirit that moves coaches to vote on how they believe teams in their leagues will perform over the course of a season.  The results are known as "polls" or, in some circles, "worthless speculation."  Source: DigNittanyVolleyball.
August 16, 2012.  "Defending Big Ten Champion Nebraska was chosen as the conference favorite for the 2012 season as voted on by the Big Ten coaches, it was announced on Thursday. . . .  Penn State and Purdue, who finished tied for second in the Big Ten in 2011, were voted to finish second and third this season, respectively.  Minnesota, who finished fifth last season, was selected to finish fourth this year, while Illinois, which also finished 2011 tied for second, was tabbed fifth in the voting. Ohio State, which finished 9-11 in conference play last year, rounds out the poll at No. 6."  from BigTen.org.
People sometimes say "you can't predict the future."  We're of the opinion that the future is the only thing you can predict (if you're predicting the past, you're an historian, and if you're predicting the present, you're annoying, at best.)
But predictions are tricky, as you can see from the very long table below, which lists the top six picks in each B1G preseason coaches' poll from 2004 through 2012, and where they finished at the end of the season.  The top three picks generally end up in the top three (six out of eight years) but not necessarily in that order, and after the top three, it's a bit of a crapshoot. 
So we're not sure what to make of this year's B1G preseason poll.  Is Nebraska really going to edge out our Nittany Lions for the league championship for the second straight year? Are there really four teams in the league that are better than Illinois?  When Karch Kiraly is a commentator for Minnesota matches, will he sit next to Hugh McCutcheon like he did in London, or will he stay at the broadcast table?    
Q&A with (R)uffda!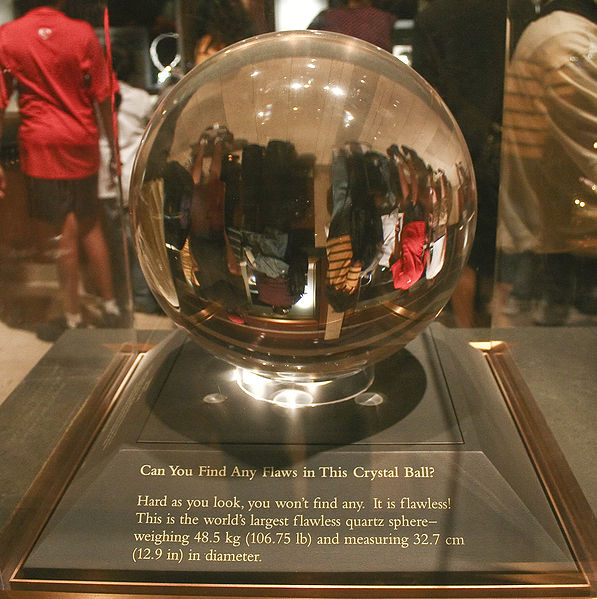 These, and other questions, have us perplexed, so we've called on our old friend (R)uffda to help us sort through some of them.
DigNittany: Let's get the easy questions out of the way right up front.  Has the hiring of Hugh McCutcheon as coach at Minnesota changed life as we know it? Or, put another way, what do you think about polls and predicting the future?
(R)uffda: We Minnesota fans, as of the third week in August , are still on our McCutcheon Watch.  His actual date of arrival is still a closely-guarded secret. So Life is pretty much the same as always here. McCutcheonless. I will say that it's a monumental bummer that he's not coming here with a gold medal, or whatever it is they give the coaches. Probably a Gymnastics DVD, signed by Al Trautwig.
Very bright people tell me that all futures potentially exist, so we just have to hope the polls we read are talking about the future this version of us is going to experience. Personally, I'm still looking for the door to the Reality where Minnesota is gunning for their 6th straight national championship – the one where I am also Reid Priddy.
DigNittany: We'll focus on a couple of specifics later, but did anything in the B1G's preseason poll really surprise you?
(R)uffda:  Now I have to look at it.  Hold on.
OK. That was harder than I thought it would be. The Big Ten website … don't get me started. Anyhow, I guess I'm surprised Illinois falls to #5, but it's a tough conference and it's hard to argue with where the other four teams are ranked. Plus, Illinois really did lose a lot of their team; that's hard to overlook. 
DigNittany:  The AVCA's 2012 preseason coaches' poll is also out, and the B1G, with seven teams in the top-25 teams (#3 Penn State, #4 Nebraska, #7  Illinois, #9 Purdue,  #16 Minnesota, #23 Michigan, and #24 Ohio State) has more top-ranked teams than any other conference.   We're impressed with the top-to-bottom strength of the B1G this season (and uncertain as to which poll to believe — the B1G poll or the AVCA poll).  What's your take?
 (R)uffda:  I vote on the RichKern.com poll (better than all of the others, by the way) and my top ten were: 1) Texas, 2) Nebraska, 3) Penn State, 4) UCLA, 5) Stanford, 6) USC, 7) Hawaii, 8) Illinois, 9) Purdue, 10) Tennessee; so I obviously have a slightly different take than both of those polls.
But I honestly think the Lions and Huskers are the clear cut favorites and very close; Purdue, Illinois and Minnesota are also my picks for the next three, again any order would not surprise me.  I do think the Wolverines are a little high at #23 – and I'm looking forward to seeing if Carlston's Buckeyes continue their rise. Michigan State could be a dark horse? Maybe Wisconsin rebounds? 
DigNittany: You're a Minnesota fan.  Do you think the coaches were fair to your Gophers?  Too optimistic?  Too pessimistic?
(R)uffda:  I think Minnesota is a true wild card and consequently very hard to predict. They have great talent in Wittman and Dixon, a very good transfer in Dana Knudsen, and potentially break-out players in seniors Tabberson and Harms.
But they lost almost all of their passing (Cowles, Granquist and Sooter) and basically all of their backrow defense. On the plus side, besides the addition of Knudsen, an All-Conference player at Santa Clara with three years of experience, they may have filled another big need with Daly Santana, an outside hitter from Puerto Rico who played with her national team in the 2012 Pan Am Games.  Minnesota has a total of eight new players on their roster. 
 There's been other drama, too. But I don't have any real details, so forget I mentioned it.
Can the Gophers pass? That's the question.  That and the one about when Hugh's going to show up.  And why I want to be Reid Priddy.
DigNittany:  Just to put you on the spot (Reid Priddy questions aside), who do you think wins the B1G this year, and who will come in second and third?
(R)uffda:  No offense, but I just hope it's not Penn State or Nebraska. The conference could use some new blood at the top. I don't really think the Huskers qualify, given how dominant they were in the Big 12. 
DigNittany:  No offense taken (in this Reality).  We'll leave NCAA predictions for another time.  Any final thoughts?
(R)uffda: As in what I'll be thinking on my death bed? I just hope it's something profound and not something like "What socks am I wearing?" And I hope Russ Rose visits.  That'd cheer me up. 
DigNittany: Thanks so much for your time.  We see a great future for you.  That will be $25.
(R)uffda:  Check's in the mail. I just can't guarantee I mailed it in this version of Reality. What's the postage in other parallel universes anyhow?  I won't ask about the table below. I'm sure it will all be made clear in due time.
About This Really Long Table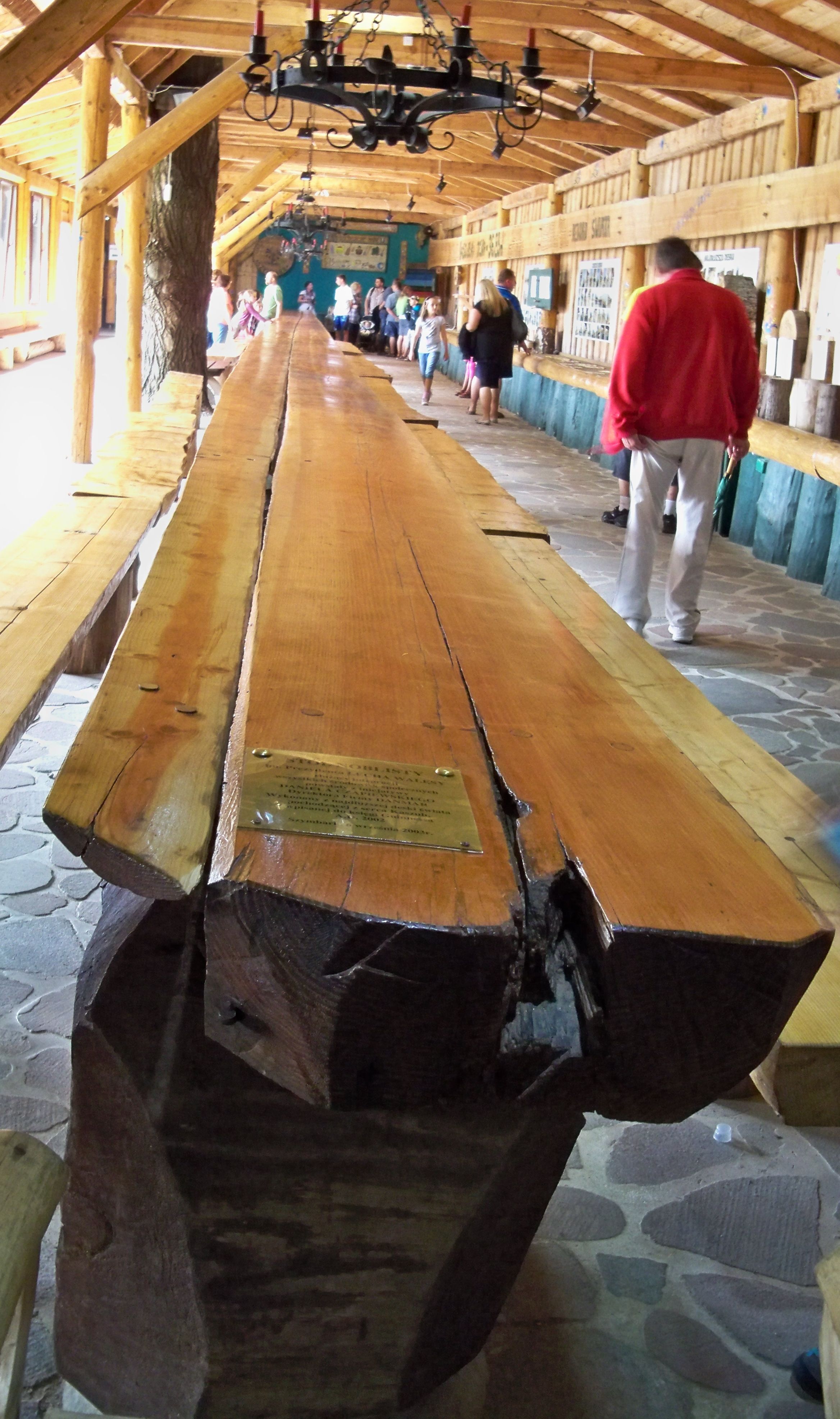 The table below is really, really long, with many, many rows (the photo above purports to be the longest table in the world).  But it does go back to 2004, and includes the top six picks from the B1G's preseason coaches' poll for each year, with their final won-lost records and league finishes.  And all the columns are sortable (a feature of which we remain inordinately fond). 
One thing you can't do for any year after 2008, even if you go to the B1G's press release for that year, is see how the number 7, or number 8, or number 9, or number 10 — you get the idea — pre-season pick fared at the end of the season.  Because they aren't listed.  
It must be a variant of the Lake Wobegon Effect — if we don't list a team as having been picked to finish last, then no team would have been picked to finish last.
Another thing you can't do with this really long table is know how accurate this season's preseason poll really is.  Not until December.  Which doesn't mean you can't predict the future.  It just means it's not easy.  Or instantaneous.
B1G Preseason Coaches' Polls and Final Standings 2004 to 2012
Year
Preseason
Coaches'
Poll
Team
Final
Standing
Team
W
L
2012
1
Nebraska
Who do you think we are,
the Amazing Kreskin?
Nebraska
?
?
2012
2
Penn State
Penn State
?
?
2012
3
Purdue
?
Purdue
?
?
2012
4
Minnesota
?
Minnesota
?
?
2012
5
Illinois
?
Illinois
?
?
2012
6
Ohio State
?
Ohio State
?
?
2011
1
Penn State
2 (tie)
Penn State
16
4
2011
2 (tie)
Illinois
2 (tie)
Illinois
16
4
2011
2 (tie)
Nebraska
1
Nebraska
17
3
2011
4
Purdue
2 (tie)
Purdue
16
4
2011
5
Minnesota
5
Minnesota
11
9
2011
6
Michigan
State
6
Michigan
State
10
10
2010
1
Penn State
1
Penn State
16
4
2010
2
Illinois
2 (tie)
Illinois
14
6
2010
3
Minnesota
2 (tie)
Minnesota
14
6
2010
4
Ohio State
6
Ohio State
10
10
2010
5
Michigan
4 (tie)
Michigan
12
8
2010
11 (Not
Ranked)
Purdue
4 (tie)
Purdue
12
8
2010
6
Michigan
State
9
Michigan
State
7
13
2009
1
Penn State
1
Penn State
20
0
2009
2
Minnesota
3
Minnesota
15
5
2009
3
Illinois
2
Illinois
16
4
2009
4
Michigan
4 (tie)
Michigan
12
8
2009
11 (Not
Ranked)
Ohio State
4 (tie)
Ohio State
12
8
2009
11 (Not
Ranked)
Northwestern
6
Northwestern
7
13
2009
5
Wisconsin
7(tie)
Wisconsin
6
14
2009
6
Purdue
7 (tie)
Purdue
6
14
2008
1
Penn State
1
Penn State
20
0
2008
2
Minnesota
2
Minnesota
16
4
2008
3
Wisconsin
7 (tie)
Wisconsin
7
13
2008
4
Purdue
4
Purdue
13
7
2008
5
Illinois
3
Illinois
15
5
2008
6
Michigan
5
Michigan
12
8
2008
10
Indiana
6
Indiana
9
11
2007
1
Penn State
1
Penn State
20
0
2007
2
Wisconsin
2
Wisconsin
17
3
2007
3
Minnesota
3 (tie)
Minnesota
11
9
2007
4
Ohio State
9
Ohio State
7
13
2007
5
Purdue
3 (tie)
Purdue
11
9
2007
6
Michigan
5 (tie)
Michigan
10
10
2007
7
Michigan State
5 (tie)
Michigan State
10
10
2006
1
Penn State
1
Penn State
18
2
2006
2
Wisconsin
3
Wisconsin
16
4
2006
3
Minnesota
2
Minnesota
17
3
2006
4
Ohio State
4
Ohio State
13
7
2006
5
Purdue
5
Purdue
11
9
2006
6
Northwestern
7 (tie)
Northwestern
8
12
2006
7
Michigan
State
6
Michigan
State
10
10
2005
1
Penn State
1
Penn State
20
0
2005
2
Minnesota
3 (tie)
Minnesota
14
6
2005
3
Wisconsin
2
Wisconsin
15
5
2005
4
Ohio State
3 (tie)
Ohio State
14
6
2005
5 (tie)
Illinois
7 (tie)
Illinois
7
13
2005
5 (tie)
Purdue
5
Purdue
12
8
2005
8
Northwestern
6
Northwestern
10
10
2004
1
Minnesota
2 (tie)
Minnesota
17
3
2004
2
Penn State
1
Penn State
18
2
2004
3
Wisconsin
4
Wisconsin
13
7
2004
4
Michigan
State
8
Michigan
State
7
13
2004
5
Illinois
5
Illinois
11
9
2004
6 (tie)
Michigan
6 (tie)
Michigan
9
11
2004
6 (tie)
Ohio State
2 (tie)
Ohio State
17
3
2004
8
Purdue
6 (tie)
Purdue
9
11