No. 8 Penn State women's volleyball beat Indiana 3-1 (25-13, 25-27, 25-10, 25-18) Friday night at Rec Hall.
Jonni Parker led the Nittany Lions with a match-high 18 kills, seven digs, and three of Penn State's five service aces. Gabby Blossom had the team's only double-double with 44 assists and 10 digs in the win. The Nittany Lions wore yellow ribbons in their hair to support THON and the fight against pediatric cancer.
Penn State hit over .500 in the first and fourth sets (.347 for the match) and had three players finish with double-digit kills. Serena Gray and Anastasiya Kudryashova joined Parker in double figures with 13 and 10 kills, respectively. Kaitlyn Hord added eight more and had zero hitting errors (.571). AC Fitzpatrick tallied five kills, eight digs, and two blocks.
Jenna Hampton led Penn State with 11 digs and added six assists in the victory, continuing to showcase her excellent passing skills and full-throttle mentality. Freshman defensive specialist Maddy Bilinovic, one of five substitutes for the Nittany Lions Friday night, turned in another strong performance with eight digs.
Russ Rose subbed in backup setter Emily Oerther for Blossom late in the fourth set to give her some reps. Oerther finished with two assists and a block in her brief appearance. Indiana (2-7) struggled to generate much offense outside of its second set win. Freshman outside hitter Tommi Stockham led the Hoosiers with 15 kills and 10 digs, while Brooke Westbeld had 16 assists and 12 digs
The Nittany Lions (3-3) return to Rec Hall Saturday at 6 p.m. to wrap up their series with the Hoosiers, who hit .074 and were outblocked 10-2 Friday. Gray and Hord both had a match-high four blocks apiece in the win.
Russ Rose's opening statement:
"After the match on Wednesday [against Ohio State], I thought the kids were really tired. I thought it was a good effort to get back in the gym and play. I thought we started out really well and had a good, tight first game. The second game, we made a lot of errors. We made six service errors. You can't do that against anybody. Certainly in the conference, it just exposes you to disappointment, but I thought we bounced back well in the third and fourth game. I thought both middles played really well and Jonni had an exceptional match offensively."
Q: How would you assess Gabby Blossom's performance so far this season?
"I think I'm a pretty tough critic of Gabby. I think she started a little slower than she left off last year. I think we can attribute that to how good a libero Kendall [White] was. I think Kendall made everybody on the floor better just by her general nature, how competitive she was, her ball-handling skills. It's kind of showing in Gabby's performance. I think Jenna [Hampton] has done some nice things, but it's a difference, and it takes time to adjust to new players. So even though we've got a number of players out there who have played together, we're missing the really important first contact and the really important part that Kendall brought to the table, and I think it impacts Gabby a lot."
Q: How would you assess Jonni Parker's play lately and her overall performance the last couple matches?
"Jonni is clearly our go-to player. I thought she had a tough match in Ohio. I think going home puts a little added pressure on her and maybe she didn't perform as well as she liked, but I thought she bounced back really well tonight and was clearly, in my mind, the top player on the floor. We're accustomed to that. Hopefully she can repeat that performance again tomorrow."
Q: What are some positive things that Anastasiya Kudryashova does and what made you want to bring her into the program?
"I think Anastasiya is a well-skilled player. She's bright and has good size. I think every now and then, she shows pretty good fire. I think part of the challenge with her — not that I have a lot of experience dealing with international players — I think she thinks in her native tongue and when it's time to talk, it maybe takes time for her to get to translate from her native tongue to English. Certainly, in my case, I cut to the chase pretty quickly with my conversations, so I think I probably catch her off guard on a couple of conversations. I think she's a key player for us. She was in double digits again in kills. I think she's a really good passer. As we can get her to continue to make some good progress as a blocker, then we'll be getting some more points from her there as well."
Kaitlyn Hord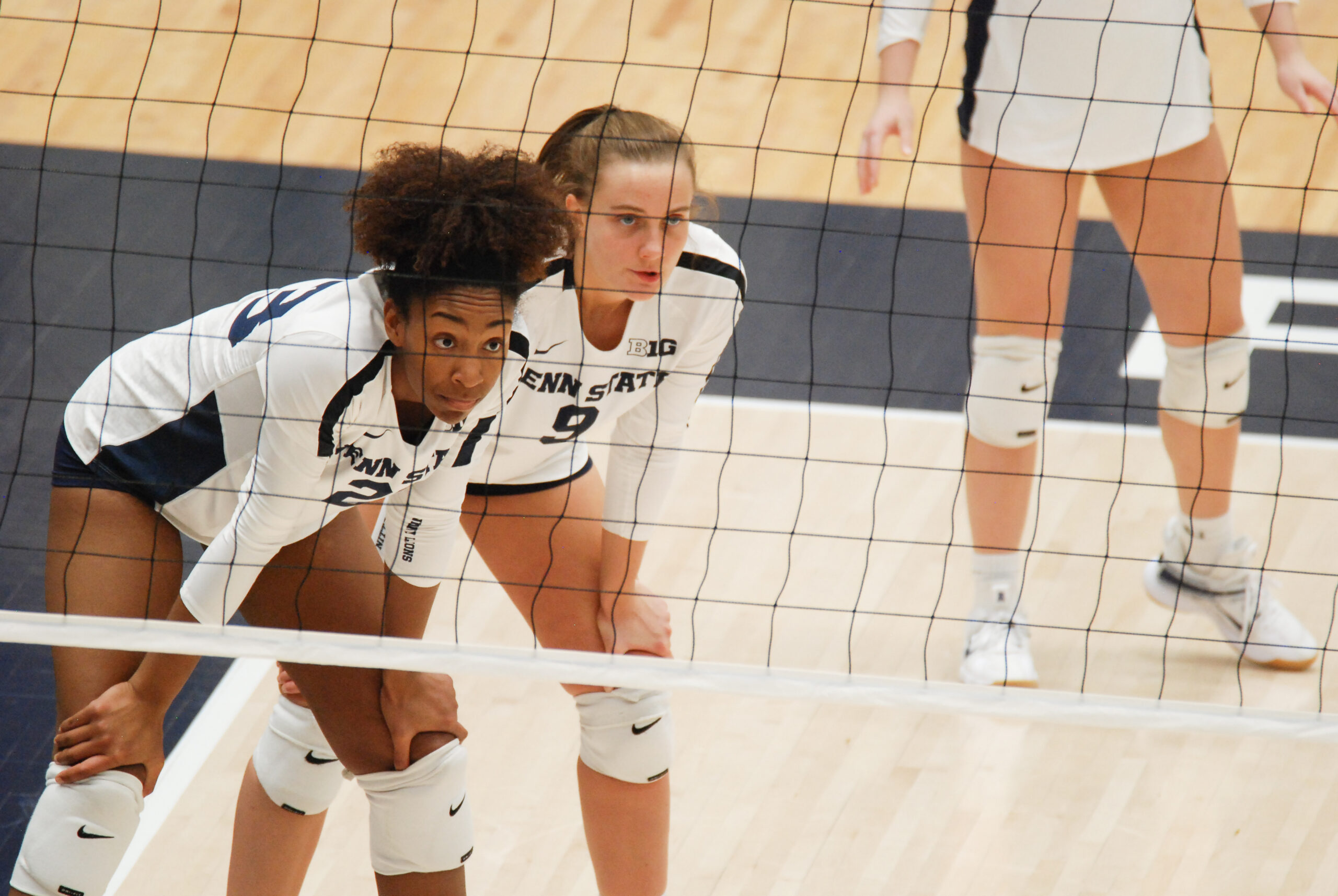 Q: What's your favorite thing about playing with Serena Gray and how would you assess her performance tonight?
"Unfortunately, we aren't in a lot of rotations together because we're both middles, but I do love that she's serving when I'm in, because she's definitely our best server. I love the energy that she brings back there and it's super exciting when she gets a dig, because you're always so surprised when middles get digs. She's been doing a great job back there."
Q: What was the difference within the team from that second set that you lost to the third set bouncing back?
"I think every time we come out a little bit slower, we have a difficult time catching back up. Of course, you saw we missed a lot of serves that round, so I think two things we have to do to be the more dominant team is to pounce early and keep our serves in. When we do, other teams really have a difficult time passing and it makes it a lot easier to block. Serving and starting early are definitely two things."
Q: What are Jonni Parker's best traits as a player?
"Jonni is a great player. She's super smart. You don't see a lot of powerful undersized hitters in the Big Ten, but she plays like she's 6'5″. She's got a lot of energy, she's got a lot of shots. She's a veteran player and I say it all the time — she's got one heck of an IQ. Jonni's just a well-rounded, good-at-everything kind of player."
Q: What are some things that Jenna Hampton does particularly well, especially as far as her assists?
"Jenna's a great setter, Jenna's a great passer, Jenna's a great digger. I could go on and on. She was flying all over the place, making plays, and running into the bleachers. That's one thing about Jenna, she doesn't let balls fall. You can trust her back there, because she's going to go for everything. That's one thing that I love."
Jonni Parker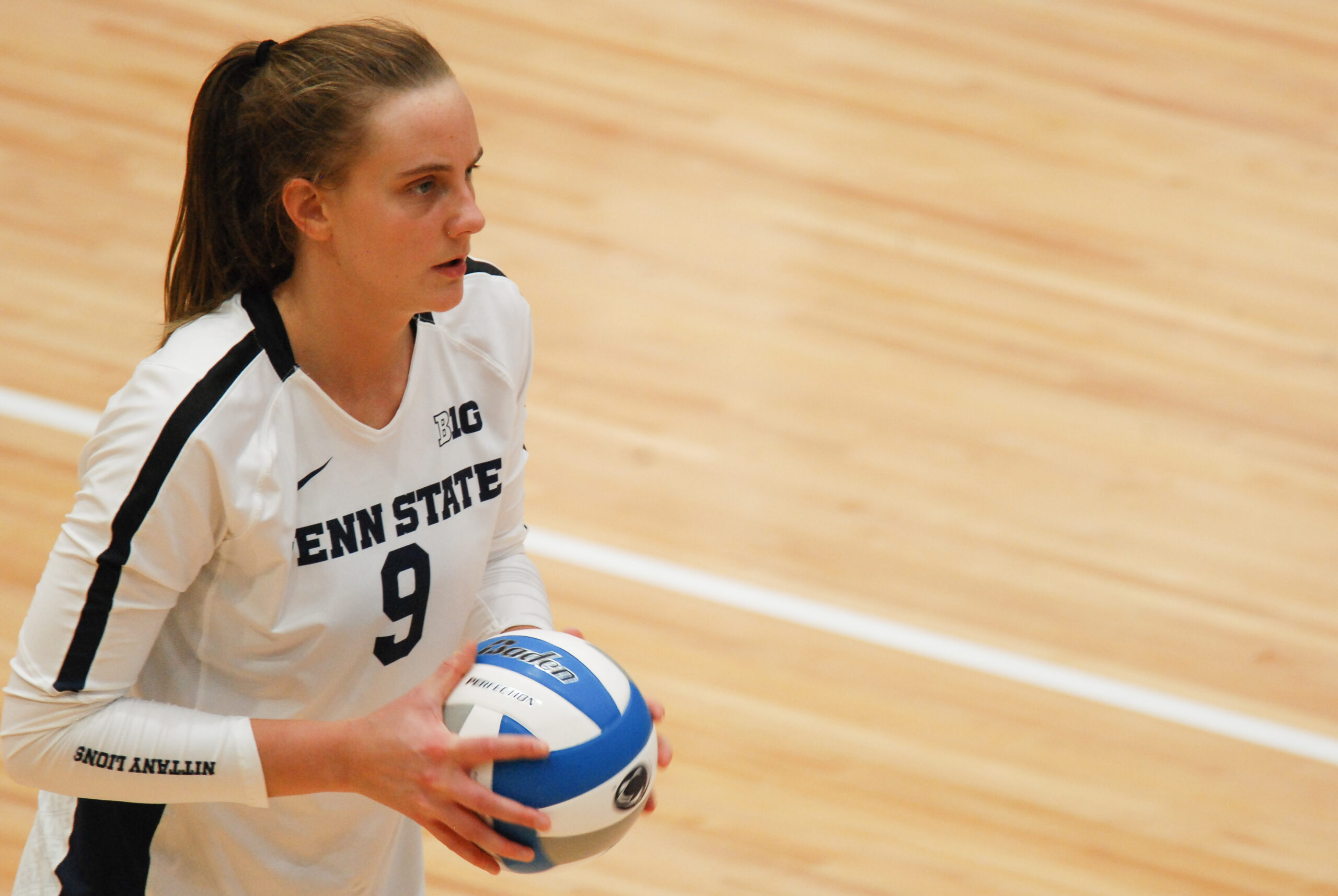 Q: How would you assess Gabby Blossom's performance so far this season and what's your favorite thing about playing with her?

"Gabby's honestly a player who's very easy to talk to and make adjustments with. As a setter, that's one of her roles. I think she does a great job of being a leader on the floor and talking to everybody. She's great at creating the flow of the game and helping people out. I think she does a great job of that."
Q: What do you think led to your success tonight? Is there a moment when you're in the zone and just going all out on the offensive and defensive ends?
"Well, I mean, in order for me to have a great offensive night, the defense helps a lot. They did a great job. Also, Gabby did a good job of creating space for the front row, opening it up, and holding spaces in order for me to move around. That's what allowed me to score."
Q: What's your leadership style as a captain?
"A lot of people say I'm like a mother figure, but at the same time, I want to be able to push you to be better — the best you can be — on and off the court. I want to make sure that they can come to me if they ever have anything they need to talk about. I feel like, right now, my job is to help calm people down, settle them, but give them the confidence and what they need to be on the floor."
Q: What are some things you think the offense is doing particularly well, especially tonight?
"I thought the middles did a great job of holding the blockers and creating space for the pins to be one-on-one. That really helped us to score."