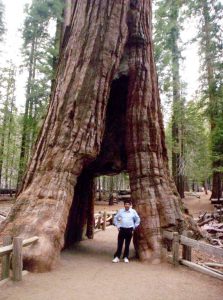 To say things didn't go well for Penn State last season when the Nittany Lions played Stanford in Boulder Colorado would be an understatement.  The then-#9 (and ultimately NCAA Champion) Cardinals swept Penn State 26-24, 25-18, and 25-22.  Granted, it was a Stanford team that definitely lived up to their mascot — the Stanford Tree — featuring 6-8 RS Jr. MB Merete Lutz, 6-6 Fr. MB Audriana Fitzmorris, 6-6 Fr. Opp/Setter Kathryn Plummer, 6-3 RS Sr. MB Inky Ajanaku, and 6-3 So. OH Hayley Hodson.
But Stanford's height advantage wasn't the reason they took down Penn State in 2016.  In fact, then-#13 Penn State (2-3) out blocked Stanford 10-8 in the match.  What sealed the loss for the Nittany Lions was the serve-receive game: 9 service errors for Penn State to only 2 for Stanford, and zero aces for the Nittany Lions to 8 aces for the Cardinal.  In a match in which the first set was decided by two points, and the third set was decided by three points, those statistics were killer.
Last night, the tables were turned.  It was Penn State that won the 26-24 first-set nail-biter.  It was Penn State that won the battle of serve-receive, with four service aces and only four service errors, to 11 service errors by the Cardinal (and only three service aces).  Penn State led with 12 team blocks to 7 for Stanford.
Penn State was led by 6-0 Sr. Right-side/setter Abby Detering, who registered her first career triple-double, with 11 kills (.455 hitting %), 23 assists and 10 digs.
Detering, who spoke with GoPSUsports.com after the match, now has 32 kills for the young 2017 season — slightly more than 1/3 of her total of 95 kills in 2016:
I used to hit in high school, but I never imagined I'd hit at the collegiate level. I've always been a setter, so this role is different for me.  I think my setter training has helped me with my new role on the offense. When we train, we are constantly looking where the block is, and trying to avoid it, and I believe that experience has helped me get better as a hitter.
After a rough start through the first two sets, 6-1 Sr. OH Simone Lee ended the night with 11 kills.  6-1 Sr. OH Ali Frantti chipped in 10 kills and 14 digs, 6-3 Sr. MH Haleigh Washington registered 10 kills (.625 hitting %) and a match-high 7 blocks, and 6-1 RS Jr. OH Nia Reed played what may have been her best match to date, totaling 7 kills and 4 blocks (the match was played in Reed Arena, so maybe the karma was right).  6-0 Sr. setter Bryanna Weiskircher totaled 22 assists, 11 digs and 2 service aces.  5-5 So. libero Kendall White registered her season-high with 20 digs.
Although the match was not streamed live, a Stanford fan who attended the match had these comments about the Penn State players:
Abby Detering was the most impressive player — a smart, powerful hitter, who find seams and is adept at tooling the block
Loved Haleigh Washington's play and energy, both on and off the court ("really infectious")
Thought Frantti played good defense but thought her passing was poor.  Described her hitting as "very streaky."
Loves Simone Lee "a joy to watch flying through the air."  Said Lee is "a much craftier hitter" than they expected, who "improvised well out of system."  Thought Lee's passing was sub-par.
Heidi Thelen did what was asked of her.
Nia Reed was "dynamic" and "really powerful," but at times "a little underwhelming."
Kendall White was "an absolute rock star," with "great passing and several jaw dropping and momentum changing digs."  Thought White was "the only reason Plummer didn't have 40 kills."
For the Stanford fan's complete comments, Click Here.
Match Stats
(Courtesy of GoPSUsports.com)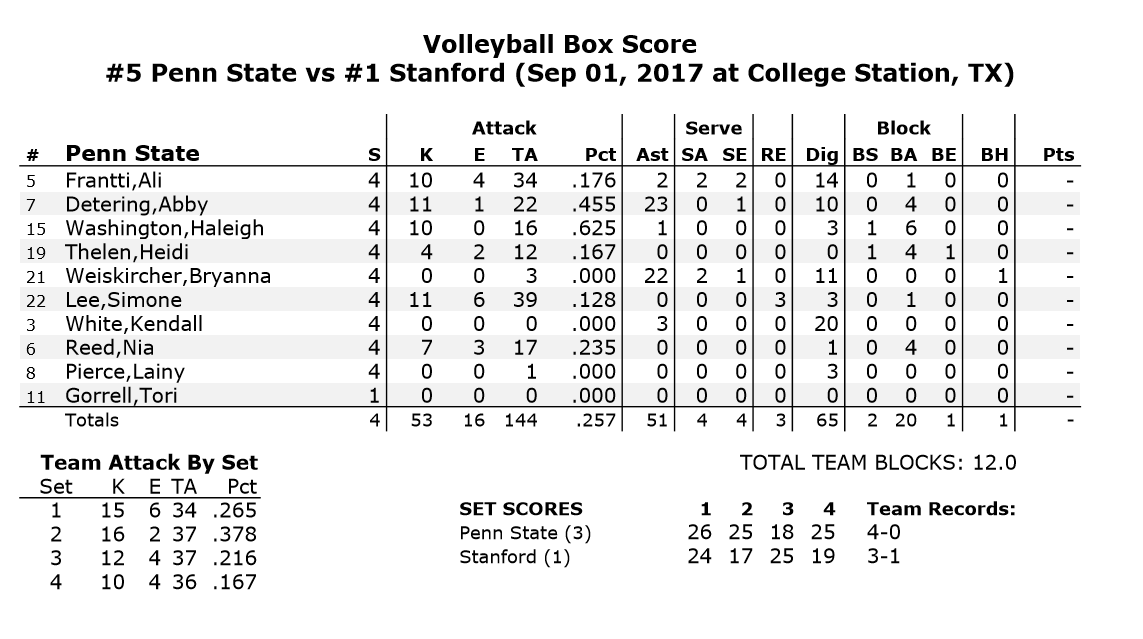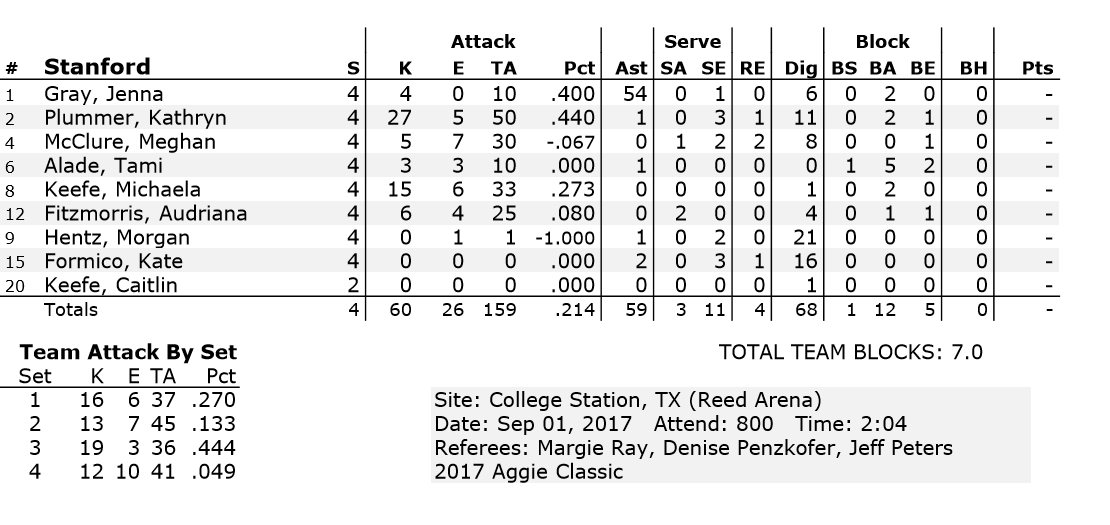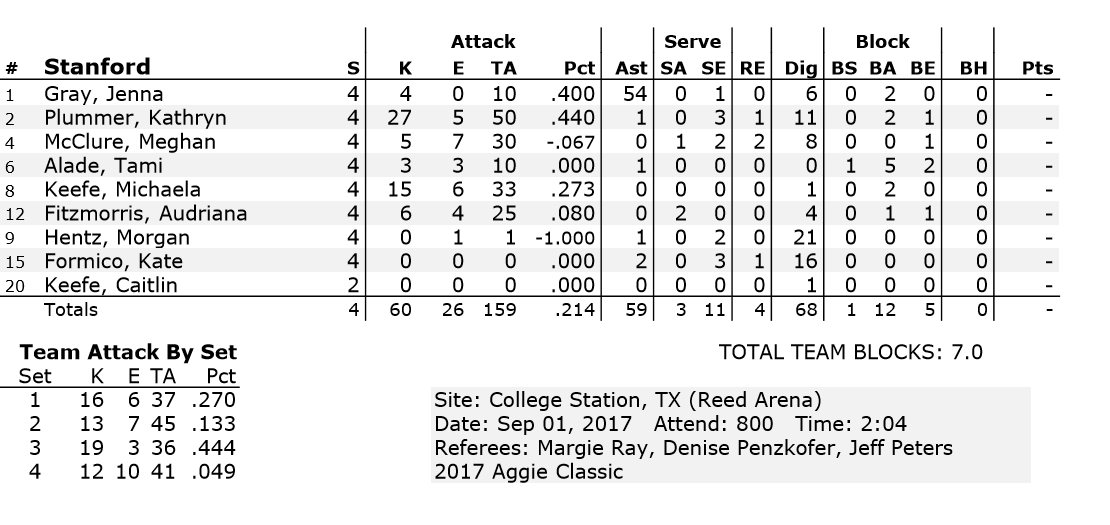 Credits