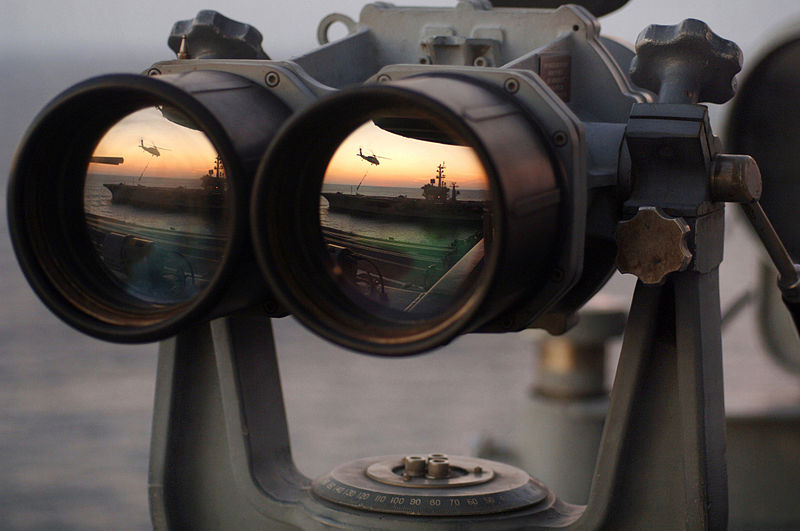 DigNittany's Q&A with Brian Tripp
Today, AVCA #1-ranked Penn State (18-1, 8-0 Big Ten) travels to Columbus Ohio to take on the #20-ranked Ohio State Buckeyes (14-6, 5-3 Big Ten)  in St. John Arena.   Penn State went 2-0 last weekend, led by 6-1 Jr. OH Deja McClendon's 3.43 kills/set, 6-4 Jr. Opp/RS Ariel Scott's  3.29 kills/set,  5-11 So. S Micha Hancock's 11.14 assists/set, 0.57 aces/set and 2.86 digs/set, 5-6 So. L Dominique Gonzalez's 3.43 digs/set, and 6-2 So. MH Nia Grant's 1.86 blocks/set.  6-2 Fr. OH Megan Courtney continued her solid play for the Nittany Lions, posting 9 kills against the Purdue Boilermakers, with a .316 attack %.
The match will be broadcast live on BTN and will also be broadcast live on by GoPSUsports.com, with Brian Tripp doing the play-by-play (so you can watch the BTN broadcast, and listen to Brian).  We asked Brian to give us his perspective on how the match may shape up and his thoughts about playing at Ohio State.  Here's what he had to say:
About Last Weekend
DigNittany: Penn State is coming off of a solid win over Purdue, and a less-than-stellar 3-1 win over Indiana. Ohio State also defeated Indiana in four sets (23-25, 25-22, 25-12, 25-17), but dropped its match against #17 Purdue 3-1 (19-25, 15-25, 25-20, 23-25).  Both teams have something to prove to themselves and their coaches. How do you think this past weekend's losses will affect tonight's performances?
Brian Tripp: I think over the course of the season, Penn State has shown the ability to get up for big matches.  In my mind, tonight's match qualifies as a big match.  Unfortunately, the Nittany Lions have also played poorly against opponents when entering the match heavily favored.  That's what appeared to happen on Saturday night against Indiana.
I expect to see Penn State playing with passion against the Buckeyes.  The question you ask hits on a great point.  The team will want to prove to the coaching staff and the rest of the nation that they deserve to sit atop the Big Ten and AVCA poll.  I'm sure the staff has been tough on the girls and expects better than the performance on Saturday night against the Hoosiers.
I was shocked to see Ohio State fall at home to Purdue on Saturday night.  The Buckeyes have been playing as well as any team in the Big Ten over the last three weeks and will want to rebound with a strong performance at home in front of a national television audience.  Ohio State has finished the last few years around .500 and wants to be a contender in the Big Ten. If the Buckeyes want to achieve that status, they must prove they can beat the best.
About the Buckeyes
DigNittany: Among the leaders for the Buckeyes have been 6-0 Sr. OH Mari Hole (4.00 kps; .233 attack %), 6-1 Sr. OH Emily Danks (2.89 kps; .246 attack %) 6-3 Sr. MB Mariah Booth (2.07 kps; .300 attack %; 0.69 bps), 6-4 Fr. MB Andrea Kacsits and 5-8 Jr. L Davionna DiSalvatore (3.88 dps).  Based on matches you've seen, what can you tell us about these players, and what should Penn State fans be looking for from them in the match?
Brian Tripp: I'll just go in order here. I saw Hole for the first time last season and was impressed with her court coverage.  She transferred to Ohio State from UCLA and her numbers indeed indicate the type of player she has become.  She plays all six rotations and does a nice job in the backrow to complement her attack.
I have always been impressed with Danks.  She is a terrific server with a big arm.  She can whack the ball around.  It obviously runs in the family, as she has two brothers playing professional baseball at the highest level.  Ohio State can be a dangerous serving team and it starts with Danks.
Both middles struggled offensively against Purdue on Saturday night and do not get a lot of swings.  Penn State will probably commit more to blocking the outsides because of the big arms of Hole and Danks.  However, I think both Booth and Kacsits do attack on the pipe a bit too.
With Hole, Danks and Booth, Ohio State obviously has a lot of experience on the floor.  Kacsits appears to be a young player and possibly the weakest of the starters for Ohio State.  DiSalvatore has played a lot for the Scarlet and Grey.  Experience is a plus for her and Ohio State usually brings in a lot of small defensive specialists over the course of the match. DiSalvatore is the best of the bunch, but doesn't do one thing particularly off the charts.  She is stable and reliable.
About St. John Arena and the Home Court Advantage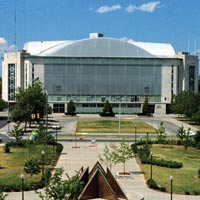 St. John Arena is huge. Will Penn State come up big?
DigNittany: Tell us about St. John Arena.  What's the atmosphere like for the visiting team and how are the crowds?
Brian Tripp: Last year, Penn State visited Ohio State on the day before Thanksgiving.  There was tremendous Penn State support in the stands and a nice crowd in general.  It isn't the easiest place to play, particularly because of the enormity of the building.  As the former home of Ohio State basketball, it seats more than 13,000, so a majority of the arena is empty.
I'd imagine Ohio State will have one of its larger student crowds of the season with the top-ranked Nittany Lions descending on campus.  The Buckeyes usually have strong student support with the student section located behind one of the end lines, so it should be another exciting road test.
Crystal Ball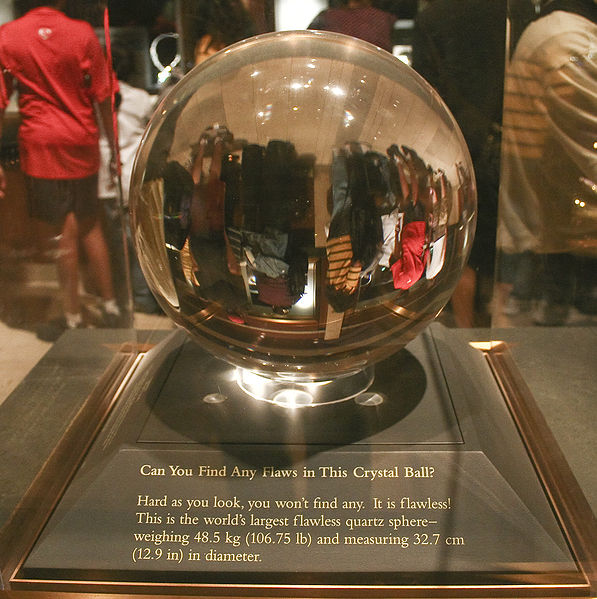 DigNittany: Final question: who wins on Wednesday?
Brian Tripp:  I think Penn State goes to 9-0 in conference. It will be interesting to see how the Nittany Lions handle back-to-back weeks with a Wednesday match scheduled.  In this case, a quick turnaround might be a good thing for Penn State to shake off Saturday night's performance.  Ohio State will be a tough challenge, but Penn State's balance, particularly with Katie Slay and Nia Grant's emergence as offensive threats, should give the road team the edge.
DigNittany: Thanks, as always, for taking the time to speak with us.  We'll be listening!
Stat Joust: Penn State, Ohio State, Michigan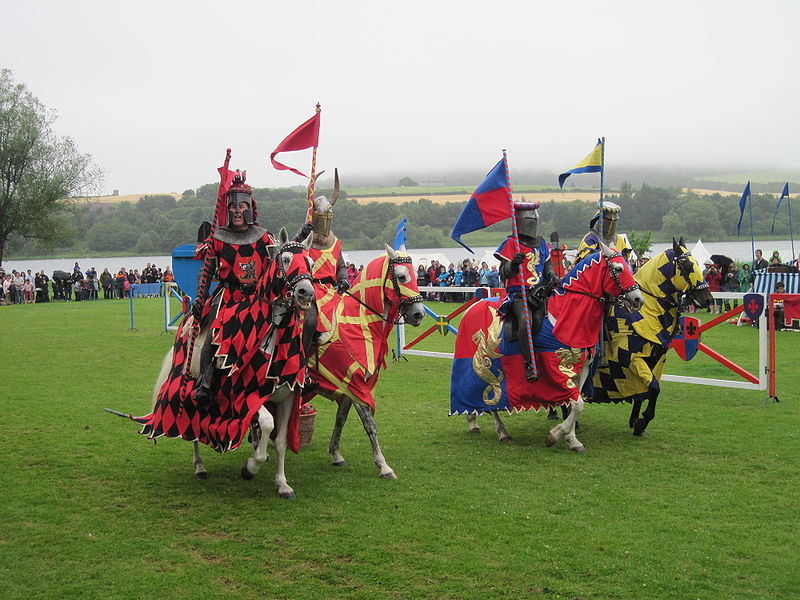 Below is this week's Stat Joust, showing where Penn State, it's upcoming opponents — Ohio State and Michigan — and their respective players rank on the Big Ten's statistical charts as of 10-16-12.