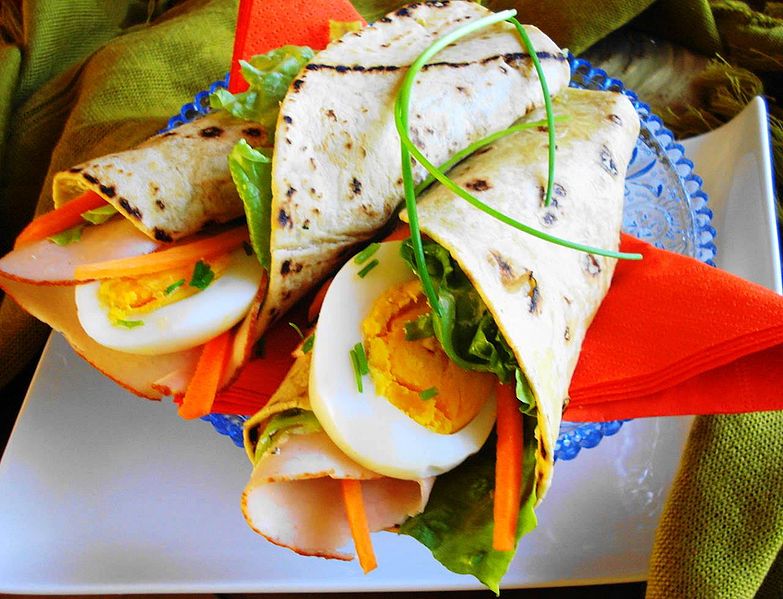 Media Wrap
By Wynton Jake Somerville
Not often can the term "defensive struggle" be used to describe a volleyball match, but Penn State and Purdue made it possible last night. The teams hit .207 and .162 respectively and combined for 52 errors, but the No. 5 Nittany Lions edged out the No. 24 Boilermakers in five sets (16-25, 25-21, 25-16, 22-25, 15-8).
The Lions went 2-0 on their first Big Ten road trip. They defeated Indiana handily in three sets, but at Purdue, they made it out by the skin of their teeth.

"It's tough because it was a long trip," senior Deja McClendon said. "It's always great to win, we always want a 'W.' It was weird because it's the last time for five of us to play there and I was really glad we could get those two wins."
For the complete article by Wynton Jake Somerville, Click Here.
WEST LAFAYETTE, Ind. – The No. 24 Purdue volleyball team gave No. 5 Penn State nearly all it could handle, but fell just short in a five-set loss Saturday night. The Nittany Lions won the match 16-25, 25-21, 25-16, 22-25, 15-8.
From CDT Staff Reports
Penn State struggled through a rough night of hitting but managed to hold off Purdue 16-25, 25-21, 25-16, 22-25, 15-8 Saturday night.The No. 5 Nittany Lions (12-2, 3-1 Big Ten) were paced by Ariel Scott's 15 kills and six blocks, Katie Slay's 11 kills and eight blocks, Deja McClendon's 10 kills and 15 digs, Nia Grant's nine kills and two aces, Micha Hancock's 45 assists, 13 digs and two aces and Dominique Gonzalez's 14 digs.
For the complete article in the CDT, Click Here.
Stat Wrap
B
1G

Team Stats 10-5-13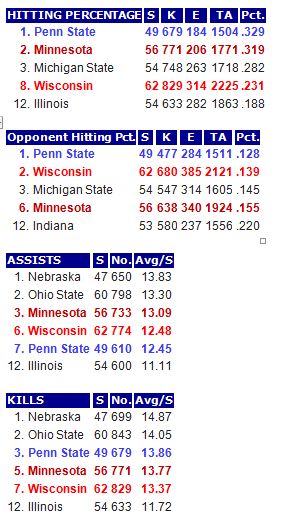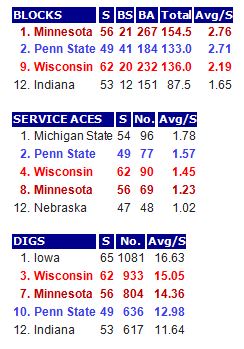 B
1G

Individual Stats 10-5-13