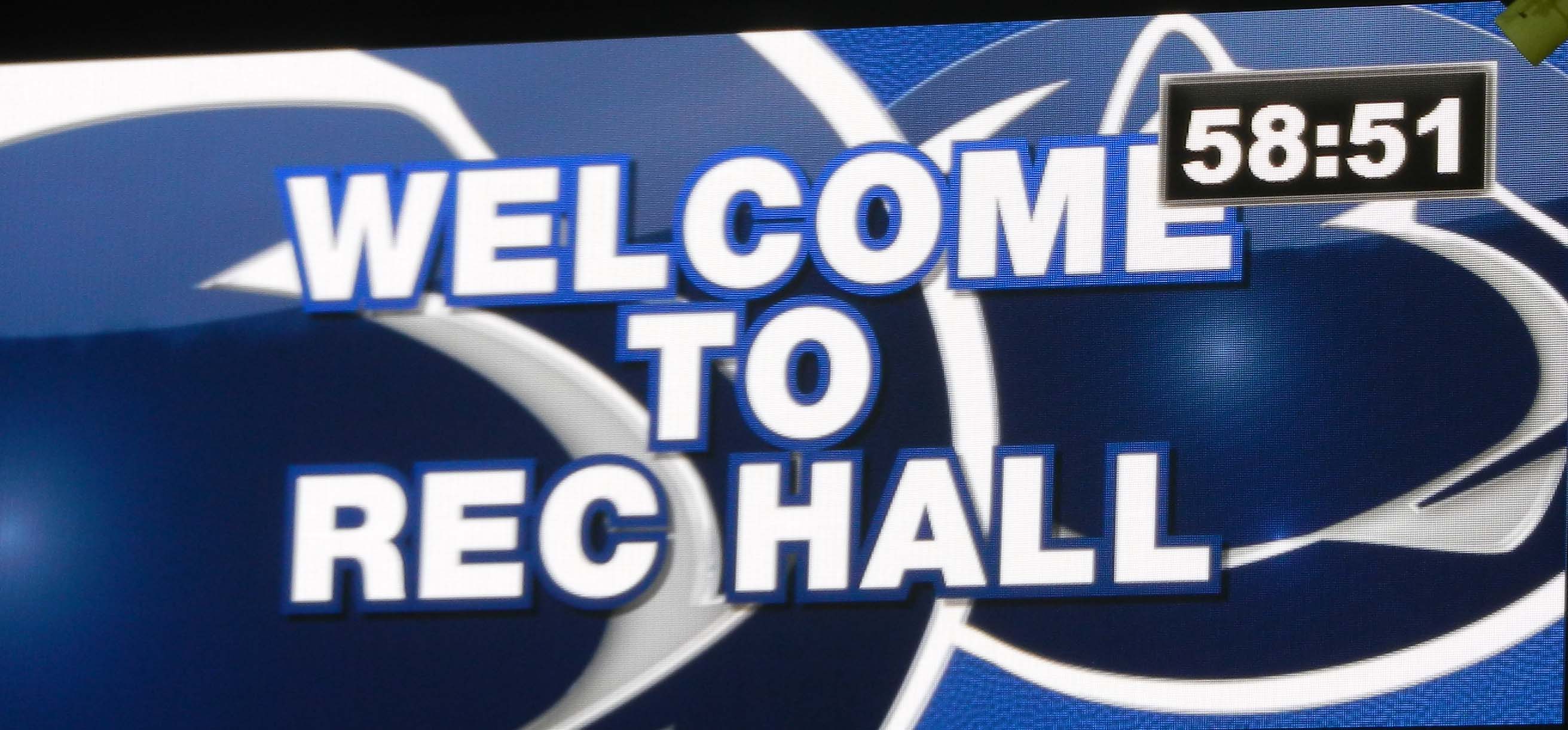 What: Delaware (21-12) vs. Penn State (24-7)
When: Saturday, December 3, 2011 – 7:30 p.m. ET
Where: Rec Hall, University Park, PA
Penn State Trips Liberty 3-0
As expected by most observers, Penn State defeated Liberty in three sets, by identical 25-16, 25-16, 25-16 scores.  6-4 So. Opp/RS Ariel Scott's 16 kills (.452 attack %) led all players, followed by 6-2 So. OH Maddie Martin's 8 kills (with 10 digs), and 6-6 So. MH Katie Slay's 7 kills. 5-11 Fr. S Micha Hancock (36 assists, 10 digs) directed the team to a .337 attack %.  The Nittany Lions held Liberty to an .075 attack %.  5-6 So. L Ali Longo tied for first on the team with 10 digs, and Slay led with two blocks.
I Don't Know, Alaska?
Tonight's opponent — Delaware — isn't given much respect by the blogisphere.  And, truth be told, Penn State should win this match handily.  The Nittany Lions are 2-0 all-time against Delaware, with the last meeting having taken place on October 9, 1981 (Penn State won 2-0 (15-6, 15-7)).  Delaware, which won its fourth CAA championship in five years by defeating Virginia Commonwealth, 3-2, on November 20th, advanced to the NCAA 2nd round for the first time since 2007 with a 3-1 victory over American (17-25, 25-22, 25-22, and 25-23).
Here's a video recap of their 1st round win over American:
Also, you might want to take a look at the video interviews below, featuring Penn State assistant coach Kaleena Davidson, Big Ten Defensive Player of the Year Katie Slay, and Big Ten Freshman of the Year Micha Hancock.  After that are the match stats for the Liberty-Penn State match.
Match Stats – Liberty vs. Penn State