Lionsfan has put together an NCAA Tournament preview. Short, but sweet. Which will be the tournament run for all but 16 teams. We are hopeful Penn State will be one of those 16 teams.  First match on Friday night in Rec Hall vs. LIU.  Go Lions!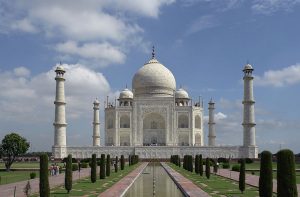 Nebraska Regional

Best First Round Match-up: Pittsburgh vs. Dayton
Best Potential Second-Round match-up: Michigan State vs. Arizona
Unseeded Spoiler: Arizona
Potential Cinderella: Pittsburgh
Head Scratcher: Nebraska and Washington seeded to meet…again…in a regional? The committee can't seem to help itself! But if it's anything like matches from 2008, 2010 and 2014, we won't complain.
Of Note: Pitt is making its first appearance since 2004. The program's last tourney win was in 2003 when the Panthers defeated Penn, 3-1, before falling to No. 10 Penn State in four. Dayton took a set off Penn State in the second round last year (25-13…yikes!), while the Lions have also faced second-round heartbreak to a fellow Pennsylvania school (damn you, Owls!!!). Can they survive an upset bid from either opponent? Penn State has been placed in the Nebraska region eight previous times, facing Nebraska in seven of those (the Lions lost to Ohio State in five in 1991). They have only beaten the Huskers once: in 1994, when Nebraska was ranked #1. Penn State and the Huskers also faced off in the national semis twice: 1998 and 2008, both Penn State wins.
Advancing to Regionals: Nebraska, Washington, Michigan State, Penn State
Advancing to the Final Four
: Nebraska got no favors from the committee, drawing two potential regional foes who have taken them to five sets this season—and their tournament nemesis, the Huskies. But this Nebraska team is even stronger than last year's version, and they have arguably the best homecourt advantage around. It's gonna take a perfect performance—and Husker mistakes—to top them. The Buckeyes have given others hope that it can be done (so why oh why couldn't Penn State get there…and pull off a shocker? Pretty pretty please?!).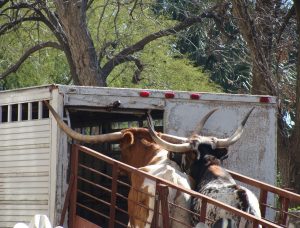 Texas Regional

Best First Round Match-up: Northern Iowa vs. Creighton
Best Potential Second-Round match-ups: Oregon vs. Michigan, Utah vs. BYU
Unseeded Spoilers: Utah, Oregon
Potential Cinderella: Creighton, American
Head Scratcher: Didn't the committee learn anything about placing the top two finishers in a conference in the same quarter? The Wisconsin/Penn State clash in 2014 seemed too soon, while the Missouri/Florida seeding in 2013 was a hot mess of a mistake. Adding confusion here is that Kansas actually topped Texas in the conference standings.
Of Note: This is the fourth time in five years that Texas A&M has been sent to Austin in the opening rounds. Utah won a competitive five-set match at BYU back in September. Michigan swept American earlier this season.
Advancing to Regionals: Texas, Michigan, Utah, Creighton
Advancing to the Final Four: I'll just come out and say it: This is the easiest region. But Austin isn't an easy place to win. Still, I think Michigan makes it back to the Final Four for just the second time ever—and gets revenge on the team that beat it there in 2012.
 
Wisconsin Regional

Best First Round Match-up: Marquette vs. Washington State
Best Potential Second-Round match-ups: Florida vs. Florida State, Kansas State vs. Ohio State
Unseeded Spoilers: Ohio State, Washington State
Potential Cinderella: Western Kentucky
Head Scratcher: Florida and Florida State seeded to meet in the second round…again?! It is the third time since 2013 that the Seminoles have been sent to Gainesville, having upset Florida in 2013 and losing there last year. The Gators beat Florida State 3-1 earlier this season in Tallahassee.
Of Note: Missouri State stunned the Buckeyes with a five-set win in Springfield in September (but we already knew the committee loves these "coincidences," right?). Western Kentucky was swept by Stanford in the second round in 2012, while the Card swept Florida to advance to the Final Four in 2014.
Advancing to Regionals: Wisconsin, Stanford, Florida, Ohio State
Advancing to the Final Four: Lauren Carlini will be on a mission, and the homecourt crowd will be huge. That sweep home loss to Minnesota may be the best motivation the Badgers will need to not let it happen again. Washington State and Ohio State may actually provide more of a scare than anyone on the other side of their quarter.
Minnesota Regional
 Best First Round Match-up: Duh!
Best Potential Second-Round match-up: Minnesota vs. Hawaii, UCLA vs. San Diego
Unseeded Spoilers: Hawaii, San Diego, Purdue
Potential Cinderella: Baylor, Coastal Carolina
Head Scratcher: Hawaii and Southern Cal…meeting in the first round?! Considering the Trojans went 18-13 this year, maybe that shouldn't be as surprising as it seems. And lucky Minnesota gets the winner in the second round?! Yikes. San Diego has wins over Stanford, UCLA and BYU on its resume, but late-season losses to Portland and Pepperdine apparently sunk their chances for a seed (and undoubtedly helped Penn State).
Of Note: Purdue beat Missouri in the second round in 2013 in Columbia…could they do it again? Hawaii was unseeded last year and advanced to the Elite Eight, where it lost to…guess who…the Gophers. UCLA beat San Diego in the second round in 2011 en route to the program's fourth NCAA title.
Advancing to Regionals: Minnesota, North Carolina, UCLA, Purdue.
Advancing to the Final Four: This is perhaps the most interesting quarter, with lots of different teams that can step up. Minnesota won a virtual Final Four to end the regular season, topping #1 Nebraska and #3 Wisconsin in thrilling five-set matches (beating the Michigans the week before, also in five sets each). They have found their mojo, and I'm not sure any team in this quarter can put up the same fights those Big Ten foes did—especially with such a huge homecourt advantage for the Gophers. Still, that potential Hawaii match sure would be interesting.
Credits
Taj Mahal, Agra, Indien. Yann; edited by King of Hearts.  This file is licensed under the Creative Commons Attribution-Share Alike 4.0 International, 3.0 Unported, 2.5 Generic, 2.0 Generic and 1.0 Generic license.
A Texas Longhorn, in San Antonio, Texas.

A badger in Ecomuseum, Rousse

.  By Tiia Monto – Own work, CC BY-SA 4.0, https://commons.wikimedia.org/w/index.php?curid=49429032.  This file is licensed under the Creative Commons Attribution-Share Alike 4.0 International license.
The Minnesota State Fair original mascot, Fairchild, on Cosgrove Street in Falcon Heights, Minnesota.  By Jonathunder at English Wikipedia. This file is licensed under the Creative Commons Attribution-Share Alike 3.0 Unported license.  
7 lions spotted along the road in the Masai Mara National Park in Kenya.  By The Lilac Breasted Roller from Sullivan's Island, United States.  This file is licensed under the Creative Commons Attribution 2.0 Generic license.