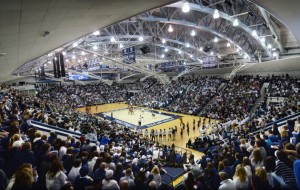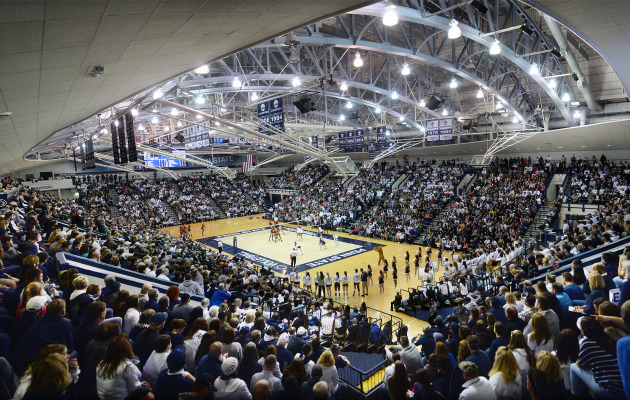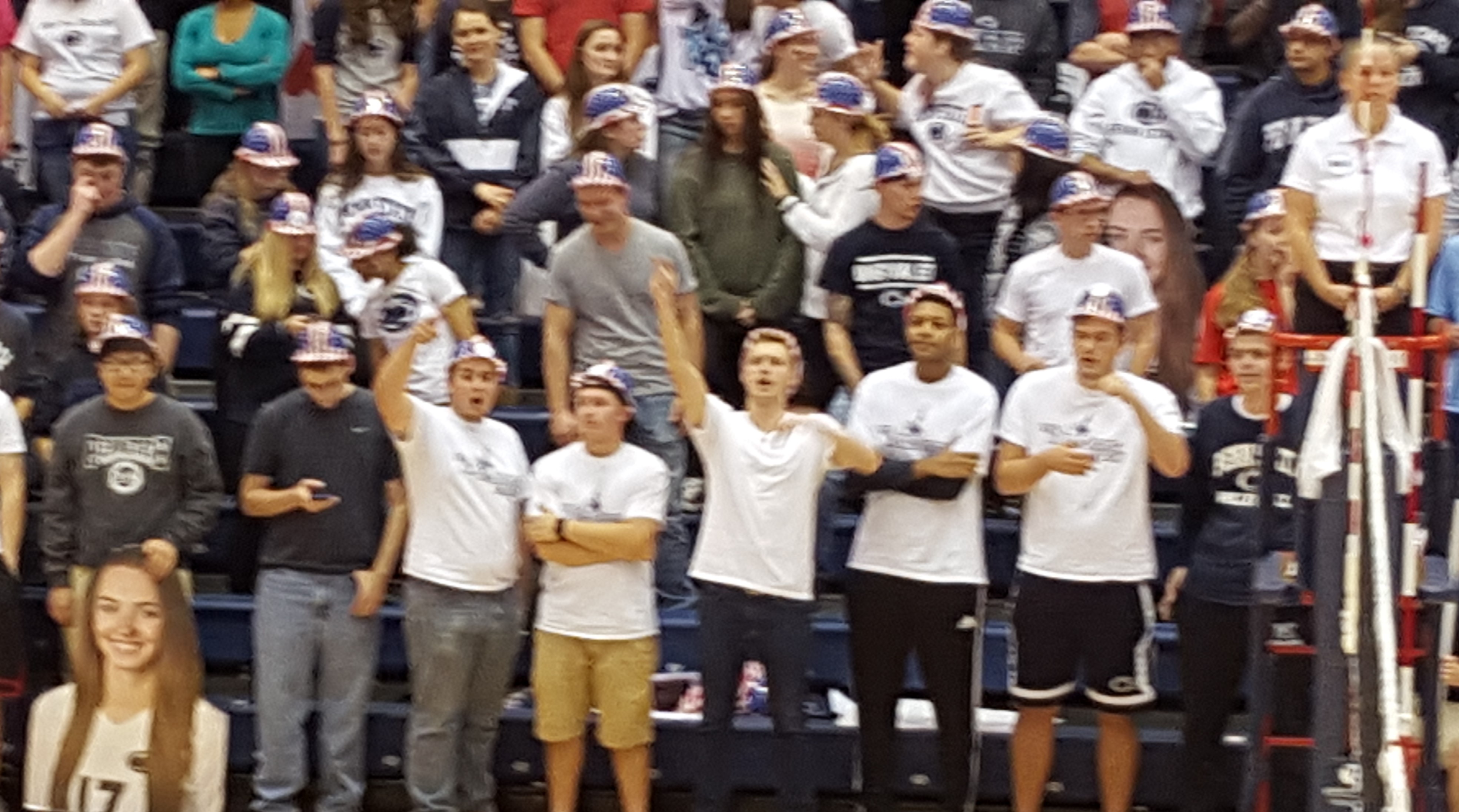 It's a conference that challenges you, and I think it was a good effort tonight.  It's late in the season.  It's not anything other than the kids being responsible and taking care of themselves and the team working on the things that a team has to do to try to get rebooted to compete in the postseason and finish off at home.

(Head Coach Russ Rose, in post-match press conference.  Courtesy of Jill Beckman, The Daily Collegian)
What is the sound of 6505 Penn State women's volleyball fans letting out a collective sigh of relief, as #4-ranked Penn State (25-4, 14-4) defeated Maryland (13-19, 3-15) 3-0 (25-20, 25-11, 25-13) at Rec Hall?  We weren't there, but in concrete terms, it might have looked something like this: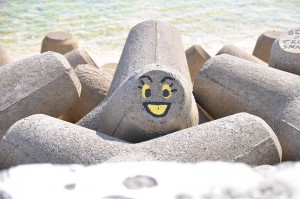 Here's what Talking Head, who was in the crowd, had to say about the match:
Last night we saw some of the cleanest Penn State "Team" volleyball in months — perhaps all year.  Although the crowd stood at a staggering 6,500+, it was the team that provided the energy, firing up the crowd with aggressive and physical play.  Every offensive player was in the positive and was above their season average hitting percentage.  On top of that, every player had a moment or more where they made a spectacular individual play or provided a momentum push.

For example, Bryanna Weiskircher breaking a very well-played 1st set open with a 3-point service run to give Penn State a two point lead — 17-15.  Or Wilma Rivera taking it home with her serves and digs on a 5pt run to finish off the set 25-20.

In the 2nd set, everyone wanted a piece of the action and the team responded by siding out at a 100% rate.  The mantra of "bettering" the ball was very clear that set and for most of the match.  When there was a shaky pass, it was followed by a great set, which was followed by an aggressive, but smart, attack.  If the team's offense didn't get a good swing, the players trusted their blocking and defense to answer the bell.  And did they ever!  Four players had 4 blocks.  Kendall Pierce averaged 4 digs/set, with zero reception errors.  The team effort on every defensive play was evident.

In the 3rd set, Megan Courtney, Ali Frantti, Aiyana Whitney and Haleigh Washington provided several highlight reel plays. The energy was electric and the bench players clearly wanted to be part of this and responded in kind.  When Lara Caraway and Taylor Krause got into the match, they responded with terrific serving and digs.  The players on the bench cheered everyone on.

One of my biggest takeaways from the match was how each player, and the team collectively, reacted to mistakes, even on the rare occasions when there were back-to-back team errors.  The players would give a nod, a wink, a pat on the behind, and they never looked back — not individually, nor as a team . . . nor as a coaching staff.  The positive body language shift was clear and present, and markedly different from what we've witnessed in recent matches.

Much as everyone wants a sweep, in a way, it was all over much too soon.  Not a single Penn State player, or coach, or fan wanted that feeling or that spirit to end.  Hopefully, it won't.

Side Note: On defense, we out-dug a team that had 16 more attempts in a three-set match.  These kids remembered who they are and who they play for — PENN STATE (and, more importantly, their teammates).
Looking at the box score, Penn State was led by 6-2 Sr. OH Megan Courtney's 11 kills.  6-0 RS Fr. setter Bryanna Weiskircher's 33 assists helped guide the team to a .358 attack % (she also recorded 3 service aces, which led the team).  6-3 So. MB Haleigh Washington's 7 kills (.500 attack %) was second on the team, and 6-2 So. OH Ali Frantti and 6-1 So. OH Simone Lee both finished the match with 6 kills.  Penn State ruled at the net, out-blocking Maryland 11.0-3.0.  5-5 Sr. libero Kendall Pierce, who started at libero in all three sets, led the team with 12 digs.
After the match, Pierce commented on the team effort and energy:
You can't just depend on someone magically to do it.  I think all of us just put our one percent in — that's been our quote of the year — we all kind of stepped up, and we took off.

(Courtesy of Jill Beckman, The Daily Collegian)
Pierce's comments were echoed by Maryland head coach (and former Penn State assistant coach) Steve Aird:
Credit to Penn State, I thought they played hard tonight.  I obviously have a lot of respect for the program and the crowd was electric. I thought we played well at times tonight, but I need to do a better job preparing my team for the event.
For the Terps, Fr. libero Kelsey Wicinski totaled a match-high 13 digs, Sr. OH Adreené Elliott led all players with 12 kills, and Jr. setter Whitney Craigo recorded 22 assists.
Inside Side-Out
Sideout percentage is a valuable statistic to measure success in a volleyball match.  In last night's match, Penn State excelled:  64% in set 1, 100% (yes, 100%) in set 2, and 84% in set 3.
Those were some pretty gaudy stats, but even with two losses in its previous five matches, Penn State has done OK in the side-out battle.  Take a look at the table below for a comparison of side-out percentages for Penn State and Maryland (and their respective opponents) in those five matches (and another huge thanks to Penn State fan and statistical machine 8M, for posting it on the DigNittanyVolleyball Forum) :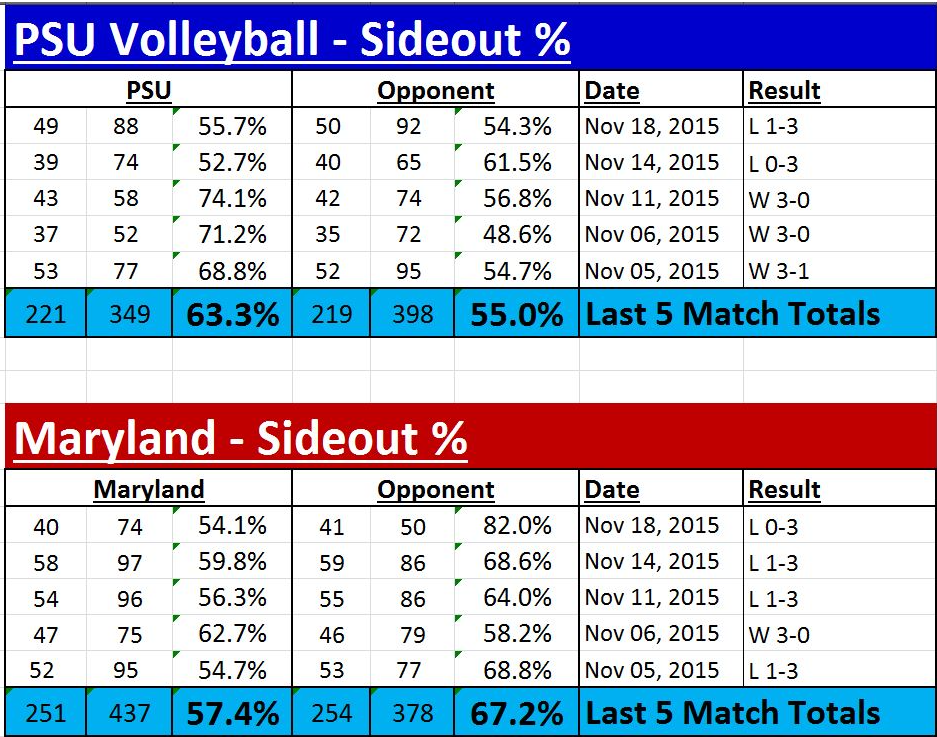 Match Stats
(Courtesy of GoPSUsports.com)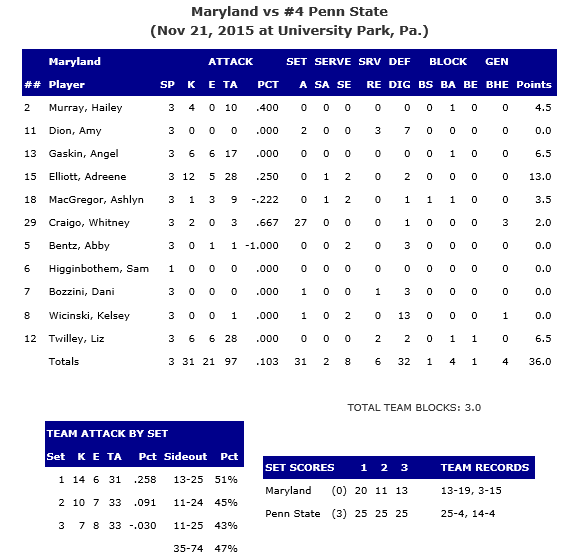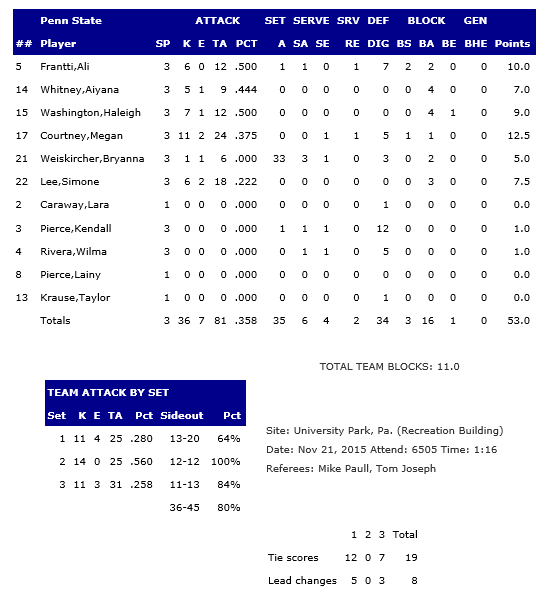 Credits