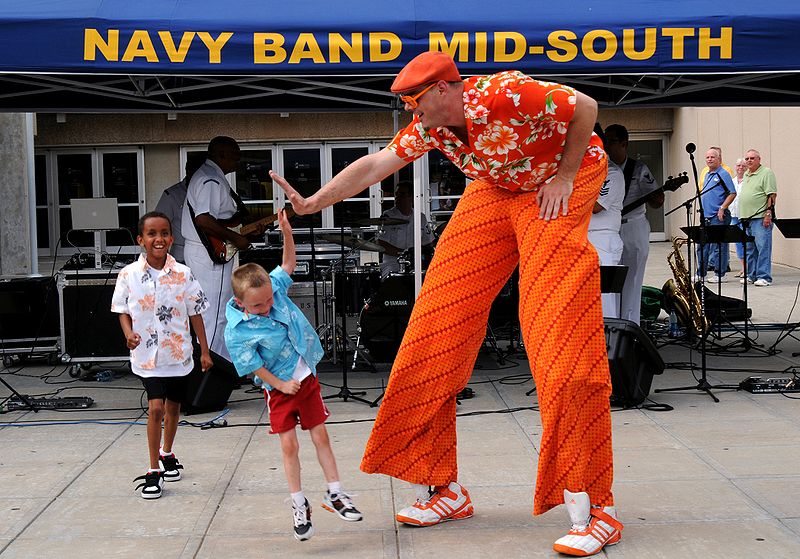 Happy Nittany Lions fans were high-five'in it after Penn State's 3-2 win at the Sports Pavilion
Penn State Block Party
Last year when Penn State played Minnesota at the Sports Pavilion, the #15 Gophers refused to lose and beat #7 Penn State, 3-2, in a marathon match that left fans of both teams (it's all about us, after all) to say nothing of the players, exhausted.
Last night was a different story.  #6-ranked Penn State managed to hold off a determined and talented Minnesota squad (#15 in AVCA poll), 3-2 (27-25, 25-17, 23-25, 23-25, 15-12), in a match that featured 17.5 team blocks for the Nittany Lions to zero for the Golden Gophers.  Penn State also outhit Minnesota (72 kills, .335 attack % compared to 69 kills and a .246 attack % for Minnesota).  With statistics like that, it's a tribute to the Gopher's tenacious defense (and aggressive serve (8 service aces with only 5 service errors, compared to 7 service aces for Penn State with . . .  13 service errors) that they were able to come back to force a fifth set.
Penn State's two top pin hitters led the way: 6-4 So. RS/Opp Ariel Scott had 26 kills (her career-best is 27) and a .423 attack %, and a career-best 8 blocks.  6-1 So. OH Deja McClendon registered 23 kills and 10 digs. 5-11 Fr. S Micha Hancock directed the Penn State offense, totaling 58 assists, and, with her 73rd service ace of the season, broke the all-time Penn State single season record for service aces, set in 1988 by Noelle Zientara, an AVCA All-American in 1988 and 1990.  Hancock also led the team with 18 digs, 5-6 So. L Ali Longo totaling 13. 6-2 Fr. MB Nia Grant's career-best 9 blocks led the team.  6-6 So. MB Katie Slay totaled 7 blocks.
Head Coach Russ Rose can't be totally satisfied with this win.  The Nittany Lions had Minnesota down 2-0, but couldn't finish them off in 3 or 4.  Errors once again were a problem — those 13 service errors probably will be mentioned at some point.
Still, the team won in five.  On the road.  That's something.
Match Stats