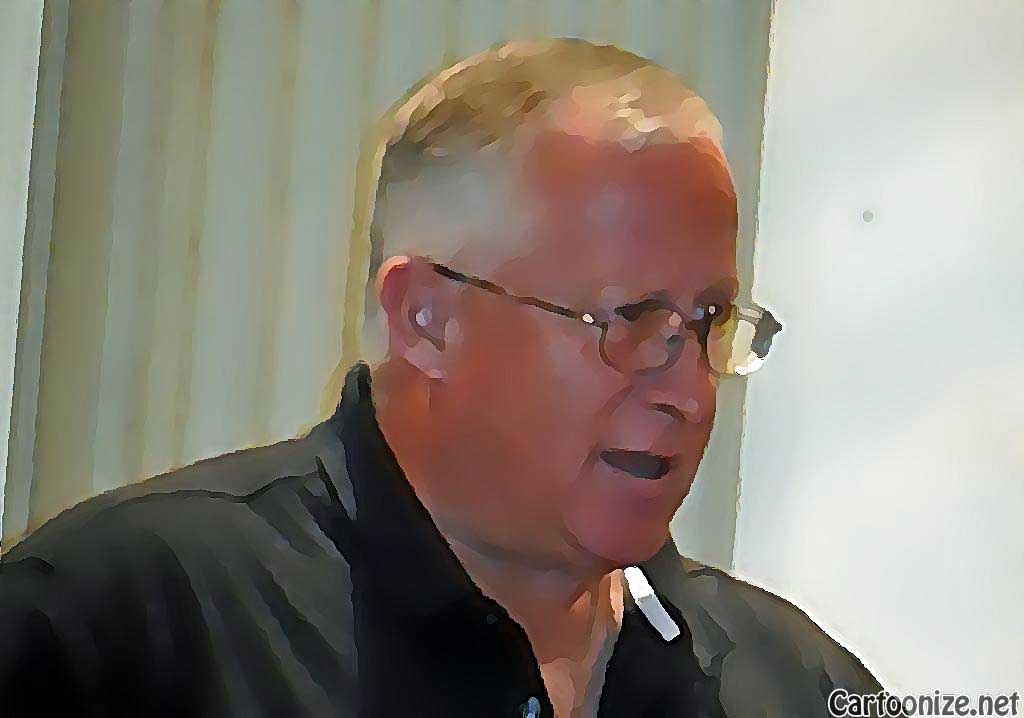 About the Interview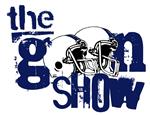 On May 3, 2012, Penn State Women's Volleyball Head Coach Russ Rose was the lead guest on "The Goon Show," a live, sports show hosted by Keith "Goon" Conlin, a tackle on Penn State's 1994 Big Ten and Rose Bowl champions, and Tim Sweeney, a linebacker on the 1986 Penn State national championship team, who is President of the Penn State Lettermen's club and, as it turns out, a pretty fair volleyball player at Derry Area High School, where he played for legendary Pennsylvania High School volleyball coach, Rich Schall.  More on that later.
For the podcast of the complete May 3rd interview, Click Here (it includes the entire show; the Russ Rose portion starts at the 17:27 mark).  Our thanks to The Goon Show staff for letting us know about the interview, and helping us to link to the podcast online.
Interview Highlights
Russ Rose: the Best Golfing Volleyball Coach from the North Side of Chicago to Ever Win an NCAA Women's Volleyball National Championship?
Coach Rose grew up on the North Side of Chicago.  In response to Sweeney's question about how Rose ended up at Penn State, Rose noted (as he has in past interviews) that he started out wanting to be a basketball coach, but changed direction while at George Williams College.
At George Williams, Rose played on the school's 1974 National Association for Intercollegiate Athletics national championship team, and was the captain of the 1975 team that finished third in the NAIA tournament.  What we didn't remember (though it's undoubtedly been in other interviews), is that Coach Rose spent his first two years at George Williams College on the golf team. 
So, if we have this straight, Russ Rose went to George Williams to become a basketball coach, but played on the golf team until he switched to volleyball, and after playing on a national championship volleyball team, "got into coaching volleyball."
Golf and basketball's loss is volleyball's gain.
 On Penn State's Move to the Big Ten
Question: Was that a welcome switch for the women's volleyball program?
In our case, it just meant getting alot more support than we had previously.  We had to "up" the scholarship alotment, we had to change the staffing.  So alot of things changed.  Certainly, joining the Big Ten gave us much better competition to play against week-in and week-out.  And I think over the course of time, it made us better.
Question: Has the conference as a whole gotten better too, since Penn State's been in it?
I wouldn't take credit for us making it better.  I look at it the other way — I think they've made us better, more than we've made them better.
It's Schall in the Family
Probably everyone else knew about Tim Sweeney's volleyball background, but we did not.  A 1985 graduate of Derry Area High School in Derry, PA, Sweeney not only played under PVCA Hall of Fame Coach Rich Schall (who coached Derry to its first WPIAL Championship in 1988), but Schall's assistant coach was Mark Pavlik, who now coaches the Penn State men's volleyball team.  And Mike Schall, who was a long-time assistant to Coach Rose, was one of Sweeney's teammates.
The Impact of the Libero on Women's Volleyball
Question: The Libero — good for the game or bad for the game?
I think it helps, because if the person is a good passer, they give you a chance to make some plays, but it takes people off the floor as well.  But I think it's made the game better — it's much more of an "in-system" sort of game right now, and part of that is because of the contributions that liberos make.  Now that you're guaranteed to have good passing, that passing enables you to mount an attack alot more often.
On the Importance of Six-Rotation Players
Question: How many of your players can play all the way around?
Not as many as I'd like.
Question: That's a special player who can be an effective front row hitter, but then can go to the back row and put the ball on the money.
I think to have a great team you need to have two or three players who are on the floor all the time, and part of that component would be they have to have the ability to attack out of the back row.  I think when we've had our best teams, it's because we've had a couple of players who were on the floor the whole time.
On the 2011 Team
I thought we had a team with good talent last year, but we didn't have a team that was a great team that played well together.  It always seemed that when we hit certain crisis situations, we had players who were playing independently instead of playing as a group.
On Loyalty to Penn State
I'm not going to coach anywhere else.  This is the place that trusted me to do the job, and I'm going to return that trust.  This is where I'm staying.