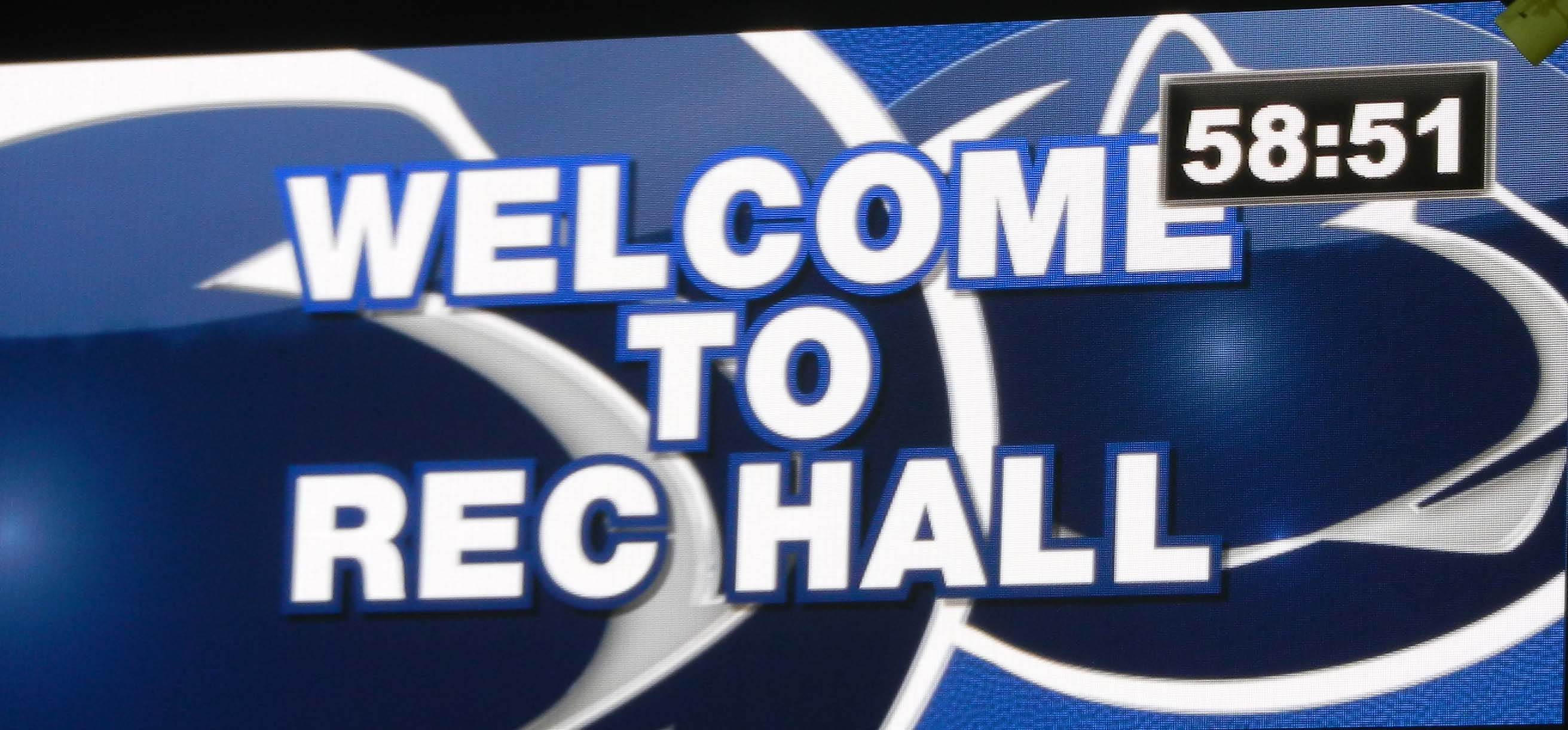 Penn State

vs. Wisconsin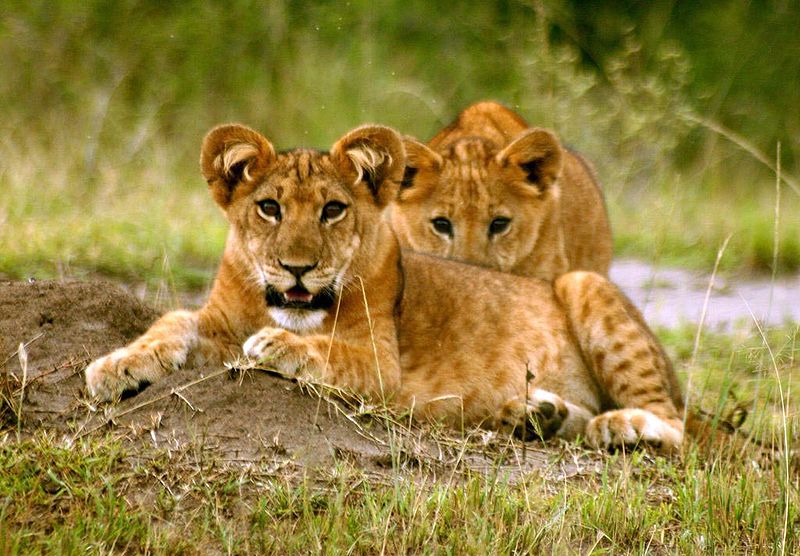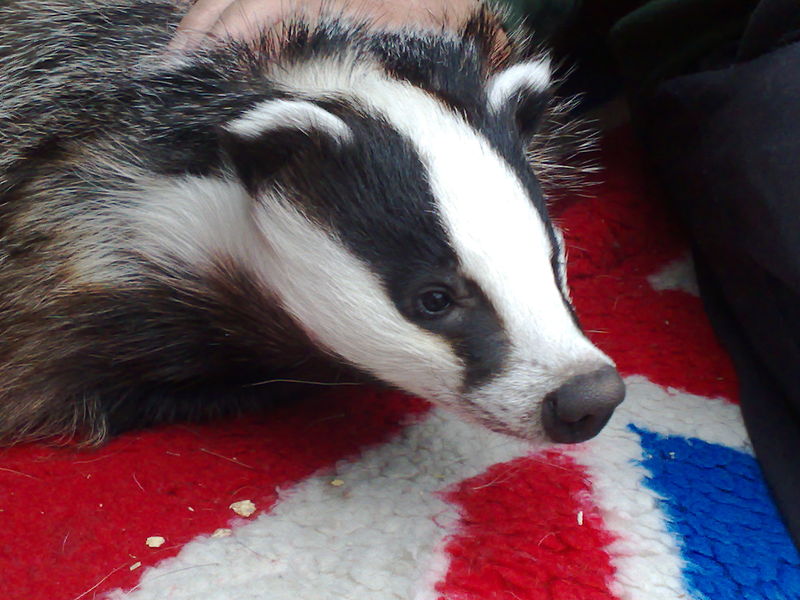 Where: Rec Hall

When: Friday — 10-12-13 (8:30 p.m. ET)

Media: CBSsports.com GameTracker
The Buzz on Wisconsin. #19 Wisconsin (15-2 overall, 4-1 B1G), came back from a 2-1 deficit on Friday night to win a 3-2 squeaker (20-25, 26-24, 23-25, 25-21, 15-10) over the #14 Ohio State (14-2, 2-3 B1G) in Columbus.  It  was Wisconsin's third win over a top-20 team this season.

The Badgers #19 ranking is their highest since a #19 ranking on October 13, 2008. The NCAA released it's first RPI ranking on October 7th, with Wisconsin coming in at #13 (Penn State ranked #5)(for the complete RPI rankings, Click Here).

Key offensive players for Wisconsin include 6-4 Jr. OH Ellen Chapman (3.40 kills/set), 6-0 Jr. S/OH Courtney Thomas (2.64 kills/set), 5-11 RS Jr. MB Dominique Thomas (2.48 kills/set) and 5-7 Jr. OH/DS Deme Morales (2.34 kills/set). Defensive leaders include 5-6 So. L Taylor Morey (3.92 digs/set), 5-8 Sr. DS/L Annemarie Hickey (2.89 digs/set), 6-2 Fr. setter Lauren Carlini (2.88 digs/set), Thomas (2.70 digs/set) and Morales (2.31 digs/set).
The Buzz on Penn State: Before Wednesday night's match, we said that for Penn State to win, 6-1 Sr. OH Deja McClendon and 6-2 So. OH Megan Courtney needed to rebound from tough outings against Purdue and 6-4 Sr. RS/Opp A. Scott needed to continue getting back to her 2012 performance level. Scott led the Nittany Lions with 25 kills — her best this year (.274 attack %), McClendon had 14 kills and 16 digs (and four blocks, including two solo), but, on a night when there were very few stellar hitting efforts, hit only .212. Courtney had 10 kills but hit only .125 — although she also registered a career-best 22 digs! A bright spot for Penn State was the play of 6-6 Sr. MH Katie Slay, whose 16 kills tied her career-best). She also totaled 10 blocks.

It was a hard-fought match, and we think some people (including Minnesota fans) are underestimating the Gophers and how tough they can play. But the match also highlights some areas in which the Nittany Lions have room to improve (transition defense and inconsistent serving, to name two).

To date, Penn State has been led up front by 5-11 Jr. setter Micha Hancock with 10.80 assists/set, 0.94 kills/set (.394 attack %), .74 aces/set, 1.96 digs/set, and .48 blocks/set; 6-4 Sr. Opposite Ariel Scott with 3.33 kills/set (.279 attack %) and .79 blocks/set; 6-1 Sr. OH Deja McClendon with 2.51 kills/set (.252 attack %), 2.57 digs/set, and .58 blocks/set; 6-2 So. S/OH Megan Courtney with 2.57 kills/set (.326 attack %), 2.30 digs/set, and .70 blocks/set; 6-6 Sr. MH Katie Slay with 2.20 kills/set (.459 attack %), and 1.52 blocks/set; and 6-2 Jr. MB Nia Grant with 1.77 kills/set (.372 attack %), and.62 blocks/set. Anchoring the back row have been 5-6 Jr. libero Dom Gonzalez (3.31 digs/set), 5-6 Jr. DS Lacey Fuller (1.17 digs/set), and 5-6 So. serving specialist Kendall Pierce.
Stat Joust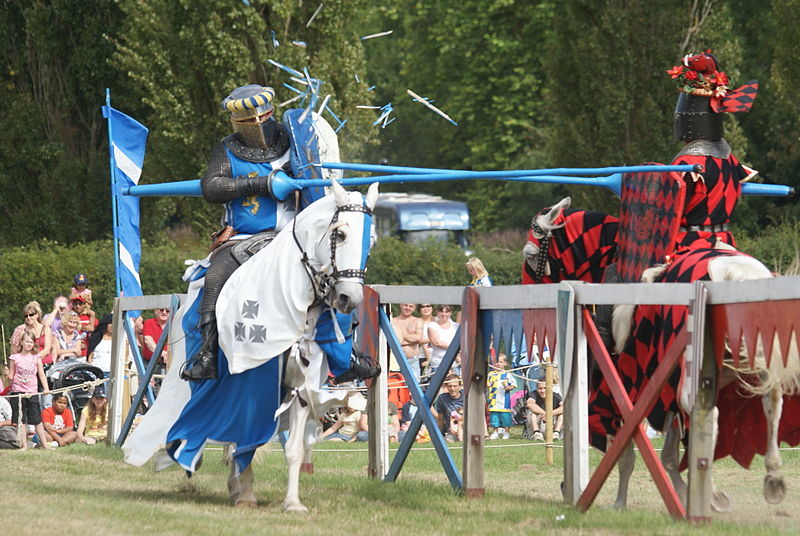 B
1G

Team Stats 10-11-13
HITTING PERCENTAGE

S

K

E

TA

Pct.

1.

Penn State

54

755

214

1692

.320

2.

Minnesota

61

832

229

1954

.309

3.

Michigan State

57

791

270

1791

.291

4.

Nebraska

52

757

273

1863

.260

9.

Wisconsin

67

881

340

2386

.227

12.

Illinois

58

690

305

2036

.189
Opponent Hitting Pct.

S

K

E

TA

Pct.

1.

Penn State

54

538

307

1694

.136

2.

Wisconsin

67

736

418

2287

.139

3.

Michigan State

57

575

330

1679

.146

6.

Nebraska

52

585

298

1796

.160

7.

Minnesota

61

714

370

2112

.163

12.

Indiana

58

640

254

1699

.227
 KILLS

S

No.

Avg/S

1.

Nebraska

52

757

14.56

2.

Penn State

54

755

13.98

3.

Michigan State

57

791

13.88

5.

Minnesota

61

832

13.64

7.

Wisconsin

67

881

13.15

12.

Illinois

58

690

11.90
BLOCKS

S

BS

BA

Total

Avg/S

1.

Minnesota

61

25

295

172.5

2.83

2.

Penn State

54

43

217

151.5

2.81

3.

Michigan State

57

29

242

150.0

2.63

5.

Nebraska

52

32

206

135.0

2.60

7.

Wisconsin

67

23

255

150.5

2.25

12.

Indiana

58

14

159

93.5

1.61
SERVICE ACES

S

No.

Avg/S

1.

Michigan State

57

102

1.79

2.

Penn State

54

79

1.46

3.

Wisconsin

67

98

1.46

8.

Minnesota

61

69

1.13

12.

Nebraska

52

50

0.96
B
1G

Individual Stats 10-11-13

(Players listed below have played in at least 50.00 percent of their team's games.)
Hitting % (Min. 3.0 TA/set)
Cl

S

K

E

TA

Pct.

1.

Slay, Katie-Penn   State
SR

54

123

23

218

.459

2.

Mathews,   Alexis-Michigan State
SR

56

132

27

229

.459

3.

Dixon,   Tori-Minnesota

SR

58

241

48

439

.440

5.

Grant, Nia-Penn   State

JR

48

85

24

164

.372

7.

Hall,   Cecilia-Nebraska

SO

48

69

19

145

.345

8.

Wittman,   Ashley-Minnesota

SR

57

197

44

452

.338

9.

Nelson,   Haleigh-Wisconsin

FR

66

100

20

238

.336

10.

Courtney, Megan-Penn   State

SO

47

121

31

276

.326
KILLS
Cl

S

No.

Avg/S

1.

Leary, Kaitlyn-Ohio   State

SR

65

325

5.00

2.

Robinson,   Kelsey-Nebraska

SR

52

237

4.56

3.

Wicinski,   Lauren-Michigan State

SR

56

255

4.55

4.

Dixon,   Tori-Minnesota

SR

58

241

4.16

8.

Wittman,   Ashley-Minnesota

SR

57

197

3.46

9.

Scott, Ariel-Penn   State

SR

42

140

3.33

10.

Chapman,   Ellen-Wisconsin

JR

67

222

3.31
ASSISTS
Cl

S

No.

Avg/S

1.

Sherwin, Taylor-Ohio   State

JR

65

751

11.55

3.

Hancock, Micha-Penn   State

JR

54

583

10.80

5.

Carlini,   Lauren-Wisconsin

FR

53

549

10.36

6.

Palmer,   Alexandra-Minnesota

SR

59

607

10.29

7.

Pollmiller,   Mary-Nebraska

JR

52

530

10.19

9.

Kelsay,   Kristen-Michigan State

SR

57

415

7.28

10.

Gallagher,   Katie-Indiana
SO

49

339

6.92
SERVICE ACES
Cl

S

No.

Avg/S

1.

Hancock, Micha-Penn   State

JR

54

40

0.74

2.

Wicinski,   Lauren-Michigan State

SR

56

26

0.46

3.

Moster,Kori-Michigan   State

JR

57

20

0.35

4.

Santana,   Daly-Minnesota

SO

53

18

0.34

7.

Hickey,   Annemarie-Wisconsin

SR

43

13

0.30

8.

Hubbard,   Ryian-Michigan State

JR

53

16

0.30

9.

Thomas,   Courtney-Wisconsin

JR

55

16

0.29

10.

Chapman,   Ellen-Wisconsin

JR

67

19

0.28
BLOCKS
Cl

S

BS

BA

Total

Avg/S

1.

Slay, Katie-Penn   State

SR

54

13

69

82.0

1.52

2.

Mathews,   Alexis-Michigan State

SR

56

5

74

79.0

1.41

3.

Dixon,   Tori-Minnesota

SR

58

10

67

77.0

1.33

5.

Hall,   Cecilia-Nebraska

SO

48

3

53

56.0

1.17

7.

Tapp,   Hannah-Minnesota

FR

52

6

53

59.0

1.13
DIGS
Cl

S

No.

Avg/S

1.

Yeager, Bethany-Iowa
SR

68

292

4.29

2.

Moster,Kori-Michigan   State

JR

57

244

4.28

3.

Niedospial,   Caroline-Northwestern
SO

64

266

4.16

4.

Cramer, Carly-Purdue
SR

59

236

4.00

7.

Robinson,   Kelsey-Nebraska

SR

52

200

3.85

8.

Morey,   Taylor-Wisconsin

SO

67

249

3.72
POINTS
Cl

S

K

SA

BS

BA

Total

Avg/S

1.

Wicinski,   Lauren-Michigan State

SR

56

255

26

9

28

304.0

5.43

3.

Dixon,   Tori-Minnesota

SR

58

241

14

10

67

298.5

5.15

4.

Robinson,   Kelsey-Nebraska

SR

52

237

14

7

13

264.5

5.09

8.

Wittman,   Ashley-Minnesota

SR

57

197

7

2

31

221.5

3.89

9.

Chapman,   Ellen-Wisconsin

JR

67

222

19

2

31

258.5

3.86

10.

Scott, Ariel-Penn   State

SR

42

140

1

2

31

158.5

3.77
Wisconsin Roster
| NO | | NAME | POS | | HT | | Year | Hometown | Last School |
| --- | --- | --- | --- | --- | --- | --- | --- | --- | --- |
| 1 | | Lauren Carlini | S/OH | | 6-2 | | FR | Aurora, Ill. | West Aurora |
| 2 | | Claire Raddatz | DS/L | | 5-11 | | SO | Mequon, Wis. | Homestead |
| 3 | | Courtney Thomas | S/OH | | 6-0 | | JR | DeKalb, Ill. | DeKalb |
| 4 | | Annemarie Hickey | DS/L | | 5-8 | | SR | Oswego, Ill. | Joliet Catholic Academy |
| 5 | | Taylor Fricano | OH/RS | | 6-4 | | FR | Palatine, Ill. | Palatine |
| 6 | | Taylor Morey | DS/L | | 5-6 | | SO | Muncie, Ind. | Notre Dame |
| 7 | | Deme Morales | OH/DS | | 5-7 | | JR | Amherst, Ohio | Steele |
| 8 | | Victoria Ito | DS/L | | 5-5 | | SO | Buffalo Grove, Ill. | Buffalo Grove |
| 10 | | Tori Blake | MB | | 6-3 | | FR | Midland, Mich. | Midland |
| 11 | | Kt Kvas | DS/S | | 5-9 | | JR | Eagan, Minn. | Eagan |
| 12 | | Julie Mikaelsen | RS | | 6-3 | | SR | Askim, Norway | Sand Vidaregåande School |
| 13 | | Haleigh Nelson | MB | | 6-3 | | FR | Cary. N.C. | Cardinal Gibbons |
| 14 | | Dominique Thompson | MB | | 5-11 | | RS JR | Plymouth, Minn. | Robbinsdale Armstrong |
| 15 | | Crystal Graff | OH | | 6-3 | | JR | Madison, Wis. | La Follette |
| 16 | | Caroline Workman | DS/L | | 5-5 | | JR | Los Angeles, Calif. | Marymount |
| 20 | | Ellen Chapman | OH | | 6-4 | | JR | Glenview, Ill. | Glenbrook South |
Penn State 2013 Team Roster
| Number | Name | Position | Year/Class | Height | Hometown | State/Nation |
| --- | --- | --- | --- | --- | --- | --- |
| 1 | Scott, Ariel | RS | 4/Sr. | 6-4 | Ridgewood | New Jersey |
| 2 | Caraway, Lara | DS | 2/So. | 5-4 | Evans City | Pennsylvania |
| 3 | Pierce, Kendall | DS | 2/So. | 5-6 | Eden | New York |
| 4 | Gonzalez, Dominique | DS | 3/Jr. | 5-6 | San Antonio | Texas |
| 6 | Martin, Maddie | OH | 4/Sr. | 6-2 | Tampa | Florida |
| 7 | Grant, Nia | OH | 3/Jr. | 6-2 | Warren | Ohio |
| 8 | Denny, Erica | MH | 3/Jr. (RS) | 6-5 | Centennial | Colorado |
| 9 | Prieto Cerame, Paulina | OH | 1/Fr. (RS) | 6-2 | Miami | Florida |
| 10 | Muller, Carley | DS | 1/Fr. | 5-7 | Manhattan Beach | California |
| 12 | Hancock, Micha | S | 3/Jr. | 5-11 | Edmond | Oklahoma |
| 13 | Krause, Taylor | DS/S | 1/Fr. | 5-6 | Allentown | Pennsylvania |
| 14 | Whitney, Aiyana | OH | 2/So. (RS) | 6-5 | Ridgewood | New Jersey |
| 15 | Harding, Maggie | DS | 4/Sr. | 5-6 | State College | Pennsylvania |
| 16 | Slay, Katie | MH | 4/Sr. | 6-6 | Raleigh | North Carolina |
| 17 | Courtney, Megan | S/OH | 2/So. | 6-2 | Dayton | Ohio |
| 18 | McClendon, Deja | OH | 4/Sr. | 6-1 | Louisville | Kentucky |
| 23 | Robertson, Kelly | MB | 1/Fr. | 6-0 | Allentown | Pennsylvania |
| 24 | Broerman, Laura | DS | 1/Fr. | 5-4 | Colorado Springs | Colorado |
| 33 | Fuller, Lacey | DS | 3/Jr. | 5-6 | San Diego | California |