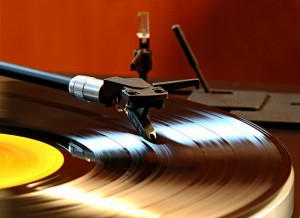 Ali Frantti, the 6-1 Fr. OH for the Penn State Women's Volleyball team, has generated a lot of ink in her first five matches for the Nittany Lions and has already been named Big Ten Freshman of the Week.  Based on her performances in those five matches, the ink and the honors are not surprising:
13 kills (.500 attack %) vs. TCU
11 kills (.450 attack %) vs. Iona
7 kills (.500 attack %) vs. William & Mary
22 kills (.405 attack %) vs. Stanford
14 kills (.619 attack %) vs. UCLA.
That adds up to a .479 attack % for her first five matches, with 3.94 kills/set, both of which lead the team, which has led to comparisons to various Penn State greats from the past.  We decided to look into how three of those past stars — Nicole Fawcett, Megan Hodge, and Deja McClendon — fared in their first five matches (and how they did for their entire freshmen campaigns).  We've included the stats in the table below.
One thing that struck us was that neither Fawcett nor Hodge had particularly fast starts (but we were too lazy to change our headline).  The statistics from their first five matches were significantly less impressive than their totals for their entire freshman seasons.  Deja had somewhat better results for her first five matches than for her entire freshman season, but both were very good.
Five matches is obviously too small a sample size to extrapolate the outcome for an entire career.  Though early results are very impressive, it doesn't seem likely that Ali Frantti will continue her torrid pace.  Penn State's schedule is brutal, the competition is fierce, and mere mortals generally have off days now and again.  One thing is certain: If she does keep it going, she'll break a lot of records (and a lot of hearts of coaches who wanted her to come to their schools).
Fast Starting Freshmen: First Five Matches - Attack Stats
*Note: The kills/set for Nicole Fawcett and Megan Hodge from 2005 and 2006, respectively (when sets were to 30 points), have been multiplied by .833 to adjust those stats for purposes of comparison to 2010 and 2014 stats (when sets were to 25 points).
Box Scores for the First Five Matches
Here are links to box scores for the first five matches for each of the four players:




Photo Credits
Runners: "Osaka07 D7A W200M finish" by Eckhard Pecher (Arcimboldo) – Own work. Licensed under Creative Commons Attribution 2.5 via Wikimedia Commons – http://commons.wikimedia.org/wiki/File:Osaka07_D7A_W200M_finish.jpg#mediaviewer/File:Osaka07_D7A_W200M_finish.jpg
Vinyl Record: "33 Umin" by Knipsermann – 33 Umin. Licensed under Creative Commons Attribution 2.0-de via Wikimedia Commons – http://commons.wikimedia.org/wiki/File:33_Umin.jpg#mediaviewer/File:33_Umin.jpg