Keeton Holcomb (5-7 L/DS) Bellville, TX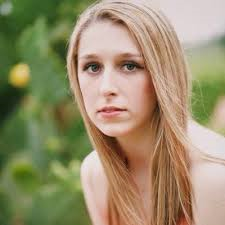 Keeton Holcomb originally committed to West Virginia, as announced by WVUSports.com on November 14, 2014:
A native of Bellville, Texas, Holcomb comes to Morgantown after playing for Susan Brewer at Bellville High School and Courtney Head at Houston Juniors 18 Elite. In 2013, Holcomb, a libero/defensive specialist, was a TCGA First Team All-State honoree, an AAA State All-Tournament Team member, first team all-state honoree, first team all-district and a MaxPreps Second Team All-American. She was named the Texas Sports Writers Association AAA First Team libero and was named to the Under Armor All-American Watch List. Holcomb is a two-time district defensive MVP and a three-time academic all-district honoree. She boasts 2,535 career digs through three seasons and 182 career aces. The daughter of Thomas and Stacy, Holcomb intends to major in business.
At the time, Jill Kramer was the head coach of the Mountaineers, but just six weeks later, on December 29, 2014, WVU announced that Kramer had resigned.
MORGANTOWN, W.Va. – West Virginia University volleyball coach Jill Kramer has resigned to accept a position as Director of Volleyball at TCU, her alma mater, as announced by TCU on Monday.

Kramer recently completed her fifth season with the Mountaineers and led the squad in its transition from the Big East to the Big 12. She guided WVU to a 66-83 mark during her tenure, including its first-ever Big 12 win with a 3-1 triumph over Kansas State on September 27, 2013. Under Kramer's direction, West Virginia posted its first 20-win season since 1991, going 20-13 in 2013 and finishing 118 spots higher than 2012 with a final RPI of 74.
The Mountaineers set several new marks in 2014, including a program record for Big 12 wins with six after a five-set upset of Kansas State in the season finale. WVU finished the year with an RPI of 70 and, for the first time in program history, had a pair of AVCA All-America Honorable Mentions in Nikki Attea and Jordan Anderson.

"As people like Coach Huggins and Oliver Luck can attest to, having the opportunity to give back to your alma mater is one that goes unmatched," said Kramer. "The Director of Volleyball position overseeing both Indoor and Sand Volleyball is one I just couldn't pass up.
Kramer was replaced by Reed Sunahara on March 2, 2015, but a parade of transfers had already begun (1-26-15, 6-3 Sr. Nikki Attea to Arizona; 3-3-15, 6-0 Jr. OH Jordan Anderson to UCLA; 4-27-15 5-6 Sr. libero Anna Panagiotakopoulos to Arizona; 4-27-15 6-1 So. setter Lamprini Kostantinidou to TCU, and 5-29-15 6-0 Sr. OH Hannah Sackett to Montana.)
So it wasn't a huge surprise when Keeton Holcomb announced via Twitter that she was verbally committing to Penn State.  Welcome to Penn State!
Here are her aggregate varsity stats (courtesy of MaxPreps — for complete stats for Keeton from MaxPreps, Click Here):

Videos