Come on out to Rec Hall and cheer on your Nittany Lions volleyball team as they face UConn in the season opener!
See you at 7:30 p.m. Friday night and Saturday for a doubleheader against Loyola and West Virginia!
#WeAre
Go PSU!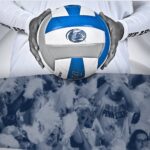 About UConn
The Huskies have been selected fourth in the preseason coaches poll after finishing third last season and setting a team record with 13 Big East regular-season wins.
5-11 Sr. OH Caylee Parker and 6-0 Sr. MB/RS Kennadie Jake-Turner were selected to the preseason all-conference team.
Parker, a unanimous selection to the preseason all-conference team, earned her second straight unanimous All-Big East selection last season after ranking fourth among league leaders in kills per set and posted double-digit kills 22 times last season.
Jake-Turner earned her first career postseason recognition last season after leading the Big East in hitting percentage. Jake-Turner returns for her graduate season after having led the Huskies in blocks per set, while also posting double-digit kills in 15 matches.