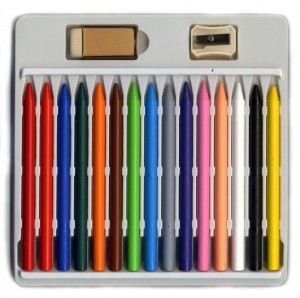 By Lionsfan
(Join the conversation on the DigNittanyVolleyball Forum)
1. Penn State Ranked #1 for Eighth Time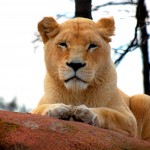 Penn State's #1 ranking in the August 12th AVCA Preseason Poll marked the eighth time in program history that the Nittany Lions have been ranked #1 in the AVCA's Preseason Poll.  In five of the previous seven instances, the Nittany Lions also finished the year at #1.  They finished #2 in 1998 and #9 in 2011 (losing to eventual national champion UCLA in the round of 16) — the only time they did not advance to the Final Four when they started the season #1.
2. Penn State's Preseason vs. Final Rankings
Here's a look at Penn State's history in the Preseason and Final polls.  Note that a true Final poll didn't arrive until 1995 (previously, there wasn't an official poll after the tournament), and note that only 20 teams were ranked until 1992:
Penn State Preseason and Final Poll Rankings - 1982 to 2015 (In Progress)
Year
Preseason
AVCA
Poll
Rank
Final
AVCA
Poll
Rank
Year

Preseason
AVCA
Poll
Rank
Final
AVCA
Poll
Rank
1982
#15
NR
1999
#1
#1
1983
NR
NR
2000
#2
#6
1984
NR
#14
2001
#3
#17
1985
NR
#20
2002
#9
#16
1986
NR
#14
2003
#11
#7
1987
#20
NR
2004
#8
#7
1988
#19
#20
2005
#5
#5
1989
#17
#11
2006
#2
#5
1990
#13
#6
2007
#3
#1
1991
#16
#16
2008
#1
#1
1992
#15
#9
2009
#1
#1
1993
#11
#7
2010
#1
#1
1994
#4
#5
2011
#1
#9
1995
#7
#8
2012
#3
#3
1996
#7
#5
2013
#2
#1
1997
#2
#2
2014
#1
#1
1998
#1
#2
2015
#1
?
3. Pac-12 Places 9 Teams in AVCA Preseason Top 25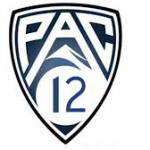 A record nine Pac-12 teams are ranked in the preseason (with Oregon State also receiving votes):
Stanford (2),
Washington (10),
Oregon (13),
Arizona State (16),
Arizona (17),
UCLA (20),
USC (22),
Utah (23), and
Colorado (24)
The most Pac-12 teams to be ranked in the preseason previously was seven (2010, 1995, 1994).
4. Stanford Keeps up Top-10 Preseason Ranking Streak
Stanford is ranked #2, and how's this for amazing: the Cardinal is the only program in the nation to appear in the top 10 of every preseason poll since its inception in 1982.
5. B
1G

Places "Only" 6 Teams in Preseason Poll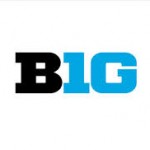 There are six Big Ten teams ranked in the Top 25:
Penn State (1),
Nebraska (T5) (the Huskers best ranking in the poll since October 29, 2012),
Wisconsin (T5),
Illinois (8),
Ohio State (14), and
Michigan State (19).
Purdue, Minnesota and Michigan are also receiving votes.
6.  Peak Rankings for North Carolina and Colorado State
At #7, North Carolina will start a season in the top 10 for the first time ever.  The ranking matches the program's highest in school history.  Colorado State's #12 ranking is the third-highest in program history, and the highest since the Rams opened the 2004 season at #11.
7.  Southern Cal Hits Low Point; Things Looking Up for UCLA
Southern Cal's #22 ranking is its lowest preseason ranking ever (that says quite a lot about that program!).  Its previous low was #21 in 1999. UCLA returned to the Preseason poll at #20 after its first absence ever last year.
8.  By the Numbers: How AVCA Preseason Rankings Have Fared
No team ranked #5 (Nebraska/Wisconsin), #8 (Illinois), #9 (Florida State) or #12 and lower in the AVCA Preseason poll has ever won a national title. With Nebraska and Wisconsin being tied for 5th this year, that streak could very easily come to an end.
9. The Big Ten/Pac-12 Challenge
Yep, call us biased, but the Big Ten and Pac-12 are the two best leagues out there.  How will their pre-conference matchups against each other turn out? By lionsfan's rudimentary calculations, there are 11 battles between the two conferences this year—and looks like based on matchups, the Pac will have an edge. Perhaps the most telling of all will be the neutral contest between the Buckeyes and the Wildcats:
Minnesota @ Stanford
Penn State vs. Colorado
Illinois vs. Stanford (N)
Penn State vs. Stanford
Illinois vs. Colorado (N)
Nebraska vs. Oregon (N)
UCLA vs. Iowa (N)
Ohio State vs. Arizona (N)
Illinois @ Arizona State
Maryland vs. Washington (N)
Maryland vs. Southern Cal (N)
10. Seeding Implications
Winning your conference is huge, but picking up a big win in the pre-conference part of your schedule can also work wonders for seeding down the road. With that in mind, here's a look at the most important pre-conference matches with post-season seeding implications (wow, Week 2 is HUGE this year!!!):
Week 1: North Carolina vs. BYU (N)
Week 2: Stanford vs. Illinois (N)
Week 2: Stanford @ Penn State
Week 2: Nebraska @ Texas
Week 2: Florida vs. Oregon (N)
Week 2: Florida @ Texas
Week 2: Nebraska vs. Oregon (N)
Week 2: Wisconsin vs. North Carolina (N)
Week 3: Stanford @ North Carolina
Week 4: Florida State @ Florida
Week 4: Illinois @ Arizona State
11. Week 1 Watch
Keep your eye on three tournaments on the opening week:
the Women of Troy Baden Invitational has host USC welcoming North Carolina, BYU and Chicago State;
the Omni Classic has host Colorado welcoming Florida State, Oklahoma and San Diego; and
Stanford welcomes Minnesota and Texas A&M to Maples.
12. Ridiculously Early Seeding Predictions
Sure, there are often surprise seeds…but more often than not, a lot of the usual suspects are at the top. Here are Lionsfan's absurdly early predictions for seeds:
San Diego Region: 1. Stanford, 2. North Carolina, 3. BYU, 4. Arizona State
Austin Region: 1. Texas, 2. Illinois, 3. Oregon, 4. Oklahoma
Des Moines Region: 1. Nebraska, 2. Wisconsin, 3. Florida State, 4. Iowa State
Lexington Region: 1. Florida, 2. Penn State, 3. Washington, 4. Kentucky
13. Stanford Will Be Battle Tested
Come tourney time, who will be well positioned for a high seed? Who will be battle tested? Based just on pre-conference scheduling, some teams have put themselves in a position to impress…if they can navigate their opening month.  A tip of the hat to Stanford, who has a monster task in front of it before the Pac-12 season even starts:
Texas A&M,
Minnesota,
Illinois (N),
@Penn State,
@North Carolina,
@Duke,
Pacific,
St, Mary's
…Yikes!  But if any team can handle it, it's the Cardinal.  Even with some losses, Stanford is sitting pretty for an overall #1 tourney seed come December based on tough scheduling alone.
14. 21 Other Teams with Impressive Schedules
Who else is being ambitious? In no particular order, Lionsfan is impressed with 21 more teams:
North Carolina: @Southern Cal, BYU (N), Wisconsin (N), Minnesota (N), Stanford, Michigan State, Michigan
Florida State: Oklahoma (N), @Colorado, San Diego (N), @ Ohio State (x2), Texas A&M, @Florida
Illinois: Louisville, Creighton, Stanford (N), Colorado (N), Kentucky (N), @Wichita State, @Arizona State
Texas A&M: @Stanford, Minnesota (N), Wichita State, Iowa State (N), @Iowa, Colorado State, @Florida State
Creighton: Louisville (N), @Illinois, USC (N), @Northern Iowa, Kentucky (N), Pacific, Nebraska (N), Wisconsin
Oklahoma: Florida State (N), San Diego (N), @Colorado, Southern Cal, Washington
BYU: North Carolina (N), @Southern Cal, Purdue (N), Oregon State (x2), @Utah
San Diego: @Colorado, Oklahoma (N), Florida State (N), Oregon State, UCLA, @Long Beach
Wichita State: Oregon State (N), @Hawaii, @Texas A&M, Kentucky, Illinois, @Marquette
Southern Cal: UNC, BYU, Creighton (N), Kentucky (N), @UNI, Pepperdine, @Oklahoma
Kentucky: Michigan State, @Northern Iowa, Southern Cal (N), Creighton (N), Illinois (N), @Wichita State, Louisville
Colorado: San Diego, Florida State, Oklahoma, @Penn State, Illinois (N)
Texas: Nebraska, Florida, Santa Clara, Colorado State, @Arizona
Florida: @American, Oregon (N), @Texas, @Hawaii, Florida State
Nebraska: @Texas, Oregon (N), Creighton (N), @Iowa State
Oregon State: Wichita State (N), @Hawaii, @San Diego, Pacific (N), @BYU (x2), @Long Beach
Duke: St. Mary's (N), @Long Beach, @Kansas, Stanford, Michigan, Michigan State
Long Beach: Duke, St. Mary's, @Loyola Marymount, San Diego, UCLA, Oregon State
Hawaii: Wichita State, Oregon State, Iowa, American, UCLA, Florida
Iowa: Pacific (N), @Hawaii, UCLA (N), American (N), @Iowa State, Texas A&M (N)
Louisville: @Illinois, Minnesota, Wisconsin, Utah, @Kentucky
15. Lionsfan's Preseason Top 25
Lionsfan's 8-21-15 Preseason Poll
School
Lionsfan's
Rank
AVCA
Preseason
Rank
#1
#2
Penn
State

#2
#1
#3
#5 (tie)
Wisc.

#4
#5 (tie)
#5
#3
#6
#4
#7
#8
#8
#7
BYU

#9
#11
Florida
State

#10
#9
#11
#10
Oregon

#12
#13
Kentucky

#13
#15
#14
#16
#15
#19
#16
#14
Colorado
State

#17
#12
Hawaii

#18
#18
#19
NR
Arizona

#20
#17
Oregon
State

#21
NR
#22
#22
Colorado

#23
#24
Utah

#24
#23
Minnesota

#25
NR
___________________________
Credits