15 Points
By Lionsfan
1. Getting Buff(aloed). Colorado has tripped up top teams before at home, and with its 3-1 win over Stanford on Sunday, it made history: the school's first-ever victory over the Cardinal in 15 tries. That moved the Buffalos closer to the poll—they are now the third team knocking on the door. From the Colorado SID:
"I'm happy because this group of players is the group that was able to have this extraordinary win and to change what's been happening," head coach Liz Kritza said. "This win is significant because it's actualizing what these girls put in to build this program. I could not be prouder of the effort."
Sophomore Gabby Simpson notched a career-high 25 kills hitting .405.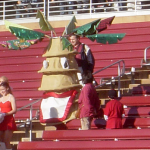 2. If a Tree Falls, the AVCA Hears? With the loss to Colorado, Stanford dropped five spots to #11, the program's lowest ranking since Sept. 28, 2009 (also #11). You have to look long and hard to find weeks when Stanford hasn't been in the Top 10—coming into this year, they led all programs with 428 weeks in the Top 10, three weeks above Nebraska (no other team is close; Penn State entered the season at #5 with 312 weeks). Stanford spent three weeks outside the Top 10 in 2009, as well as the last two polls of the 2005 season. They also spent 10 weeks outside in 2004…but we all remember how that year ended. Don't expect a long vacation from the Top 10: Stanford topped #4Washington this week.

3. Rocky Mountain High.  Just what did Colorado State 5-10 senior OH Adrianna Culbert do to be named Sports Imports/AVCA Player of the Week? The Mountain West Preseason Player of the Year notched the first quadruple-double in Rams (and Mountain West) history during their 3-1 win at San Jose State: 10 kills, 20 assists, 13 digs and 11 blocks. Can we get a hearty round of applause?!
4. NCAA Quadruples.  That marks the first quadruple-double in the NCAA since 2010, and only the second since the NCAA switched to the 25-point, rally-scoring format (her quadruple-double is also the first ever to come in four sets under that format). Culbert has six triple-doubles this season (including one against Wyoming the Tuesday before this match), ranking second in the NCAA. The 15-3 Rams are undefeated in the MW and moved up a spot to #20.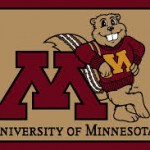 5. Go Go Gophers! With two impressive wins over Wisconsin, Minnesota moved up two spots to #9 in the poll—their first time in the Top 10 since the final poll of the 2013 season. The home win came in front of a sellout crowd of 5,597 fans at the Sports Pavilion, the team's largest crowd this season. Both of these teams now head to Lincoln to take on the #3 Huskers in a weekend that will have huge implications in determining the conference winner. The Huskers and Gophers lead the B1G at 7-1, and this is their only meeting this season.
6. Tough Bucks. Until their upset loss at Michigan State Wednesday night, Ohio State also shared first place in the conference. With wins over Purdue and Indiana, the Buckeyes were off to their best conference start since their nine straight victories to start the 2004 season. Their 2016 seven-match conference win streak was the longest since 2006. The Buckeyes moved up one spot to #6, their highest national ranking since 2004.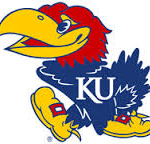 7. Kansas Keeps On Keepin' On. With a win over Baylor, Kansas moved up two spots to #7. I'll let the Jayhawk SID say it for me: "Entering the season, KU's highest ranking was No. 17 at the end of 2013 season. KU's 19-match winning streak is the best start to a season in program history and the longest winning streak in program history…KU's rank in the AVCA poll has progressed with each passing week of the season–starting by receiving votes, reaching a then-program-high No. 15 ranking on Sept. 21, entering the top-10 for the first time on Oct.5, and garnering 1176 points for a No. 7 ranking this week. The 2015 Jayhawks also hold program records for longest winning streak (W19) and best start to a season (19-0)." Now comes the team's biggest test of all: a battle at #2 Texas on Friday (oh, it's on the Longhorn Network? Great….thanks for nothing, Comcast!).
8. Something's Bruin in the Pac… With sweeps of the Arizona schools, UCLA has won five straight and moves to 15-3 on the season. That moved them up two spots to #10, the first time since Week 1 of the 2013 season that UCLA has been in the Top 10. UCLA next travels to the Oregons (yes, the 10-7 Ducks are still hanging on in the AVCA poll at #25…).
9. Gators Get Revenge. Less than a month ago, Florida was shocked at home with a 3-1 loss to Kentucky. Last weekend, they returned the favor in Lexington to improve to 13-4, and 5-3 in the SEC. That moved them up two spots to #15, and we're betting they could easily work their way back into the Top 10 (or more) by season's end. Florida gets two more shots at revenge this weekend, hosting Arkansas and Missouri—the two teams that beat them in five sets right after the Kentucky loss. (The Wildcats and Tigers still hold a two-game edge over the Gators in the SEC.)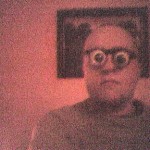 10. BoilerNoiseMakers.  First it was IlliNoise Night, when the UI Marketing & Promotions Staff brought a decibel meter to the Illinois-Penn State match on October 9th, and were rewarded with a new mark of 107 dB (which, according to the website H.E.A.R. – Are You at Risk is the equivalent of a power mower running next to you.  Now it's the Purdue Boilermakers who, on Sunday, will attempt to break the decibel record for loudest NCAA volleyball match in front of a national television audience on ESPN2.
11. Youth is a disease a harbinger?  Wisconsin, currently 4-4 in the B1G (tied for 8th) has a feature on its website: "Youth not slowing down pursuit of goals", which notes that the last time the Wisconsin volleyball team had only one senior on its squad — 2013 — Wisconsin finished fourth in the Big Ten (12-8), and "made an improbable run in the NCAA tournament, advancing all the way to the national championship match before losing to conference foe Penn State." Not certain Badger fans are booking their tickets to Omaha just yet.
12. RPI Watch The second RPI of the season was released this week, and the Big Ten is still holding steady with 11 teams in the Top 40. Penn State dropped three spots with its loss, while Northwestern moved up five. The rankings:
Southern Cal, 2. Nebraska, 3. Florida, 4. Ohio State, 5. UCLA, 6. Texas, 7. Minnesota, 8. Kansas, 9. Penn State, 10. Washington, 11. Kentucky, 12. Missouri, 13. Arkansas State, 14. BYU, 15. Wisconsin, 16. Louisville, 17. Arizona State, 18. Florida State, 19. Western Kentucky, 20. Northwestern, 22, Stanford, 24. Michigan, 25. Illinois, 26. Hawaii, 27. Purdue, 39. Michigan State, 42. Iowa
13. Bracket Predictions. Here are my stabs at how the top 16 seeds will shake out in December:
San Diego Regional: 1. Southern Cal, 2. Kansas, 3. Stanford, 4. BYU
Austin Regional: 1. Texas, 2. Ohio State, 3. UCLA, 4. Florida State
Des Moines Regional: 1. Nebraska, 2. Washington, 3. Minnesota, 4. Missouri
Lexington Regional: 1. Florida, 2. Penn State, 3. Kentucky, 4. Wisconsin
14.  Sister Act.  Without having done a thorough review (so we've undoubtedly missed some), 15 Points finds four sets of sisters in the B1G this season: The Rolfzen Twins at Nebraska, the Tapp twins at Minnesota, the Lerg sisters at Michigan (they have their own video: Lerg Family Video Feature
) and the Pierce sisters at Penn State (one of whom, Lainy, was featured in a Faces in the Big Ten video, which includes her older sister Kendall).
15.  Lionsfan's Top 25 (as of results through Sunday 10/18) 1. Southern Cal, 2. Texas, 3. Nebraska, 4. Ohio State, 5. Washington, 6. Penn State, 7. Minnesota, 8. Kansas, 9. UCLA, 10. Stanford, 11. Hawaii, 12. BYU, 13. Arizona State, 14. Arizona, 15. Florida, 16. Wisconsin, 17. Illinois, 18. Florida State, 19. Purdue, 20. Kentucky, 21. Colorado State, 22. Michigan State, 23. Michigan, 24. Missouri, 25. San Diego