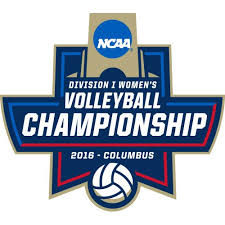 There's something about LIU Brooklyn's nickname "Blackbirds" that elicits the same headline from the headline writers at GoPSUsports.com every time Penn State beats them soundly, or even when they don't.  In 2013, after Penn State swept LIU Brooklyn (25-21, 25-21, 25-14), the headline read "No. 2 Women's Volleyball Silences Blackbirds." After that match, we wrote "We're told LIU Brooklyn only had six players on the court at any one time.  It seemed like more."
This year, the match wasn't that close, as Penn State (23-9) was never challenged by LIU Brooklyn (16-15) winning 3-0 (25-8, 25-16, 25-6) before a disappointingly small crowd at Rec Hall.  Predictably, the GoPSUsports.com blog write-up headline reads "Balanced Lions Silence Blackbirds."  Given the scores in the match, not an unfair headline (and we'll admit, when under deadline, cliché's are our friends).  But there's something about piling on an overmatched opponent that doesn't feel right.  Here's what Penn State's Head Coach Russ Rose had to say in his opening statement after the match:
I want to first recognize Long Island for a great season.  They didn't seem to have their legs.  They were kind of caught up in the moment, I think. I'm appreciative that our University puts in a bid to host the first rounds.  It makes things much easier for our fans to have a chance to see the team play.  I thought we played well tonight in a situation where the other team just never could get themselves going.  I feel for them, because I know that the video we looked at they were playing much better.  They were just kind of out of synch.
Last night was definitely different than the 2013 match, in which a much smaller LIU squad repeatedly dug Penn State attacks, and blocked much taller Penn State players.  This LIU squad is not as good as that 2013 team.  But we're with Coach Rose.  The better team won, and won easily.  But the Nittany Lions didn't silence LIU — the Blackbirds never started chirping.  Their players aren't as talented as the Penn State players, and LIU was off its game.  The Nittany Lions will need to play much better against Pitt, or they will be very disappointed.
Match Highlights
Penn State hit .403 for the match, so that's a nice result.  6-1 Jr. OH Simone Lee had 12 kills (and 4 solo blocks), 6-2 Jr. Opp/RS Heidi Thelen totaled 8 kills (.500 hitting %), and 6-1 Jr. OH Ali Frantti and 6-2 RS Fr. MH Tori Gorrell both had 5 kills.
Penn State registered 10.5 blocks to 2.0 for LIU Brooklyn, with Lee totaling 5 and 6-3 Jr. MH Haleigh Washington and Gorrell contributing 3 blocks each.
6-0 Jr. setter Abby Detering continued her steady play, with 28 assists, 10 digs and 3 aces.
Fr. libero Kendall White, making herNCAA tournament debut, registered 18 digs and an ace.
Press Conference
Coach Rose utilized 15 Penn State players in the match, with 6-3 So. OH Clare Powers, who entered the match in the third set, put down 3 kills on 5 swings (no errors) for a .600 hitting %, and was chosen by her teammates as one of three players in the post-match press conference.  Powers was asked for her thoughts about the match and the NCAA Tournament:
I think it's a great experience for me to get in.  Obviously, I haven't had that much time this year [playing in matches], but I'm blessed to be here, so I love every minute of it.
Coach Rose had this to say about Penn State's performance:
I thought we served pretty well.  Other than setting Simone [Lee] a third of our swings, I thought we kept the ball in play well, and limited our errors, so that would be the positive that I took from this.  We had a couple of people that didn't have very good numbers tonight, but it was nice to have Clare go in and make a positive contribution.  The players wanted her to be at the press conference.  I thought Heidi [Thelen] had a nice night offensively.  We'll need that tomorrow.  Pitt's very good.  The first match [between Dayton and Pitt] was played at a very high level and the teams were competing hard.  We're going to have to up our level from what we had to demonstrate this evening.
Simone Lee echoed Rose:
Pitt's a good team, so I think we're excited to go out there and compete.
Asked about whether Penn State lost energy in the second set, Rose spoke about the match more generally:
There were a couple of games [the 1st and 3rd] where it was tough to generate much energy because we went on two serving runs where we scored 8 or 9 points.  I thought Kendall White was really good tonight.  She had 18 digs and I thought she was in the right place and did a real nice job. . . .  You would never expect [to hold a team to 8 and 6 points in two sets].  They were out of synch.  Sometimes when that happens in practice you can stop things and reset and change the lineup and change things.  But sometimes in a match like this, it just kind of gets away from you, and I think [LIU's performance] was more an example of that.  . . . We kept the ball in play, and everyone who was dressed got a chance to play tonight, and I thought except for a couple of exceptions, everyone who came in did positive things.
Coach Rose commented on the upcoming match with Pitt, and whether coaches generally prefer a tougher match to open the NCAA Tournament than the one against LIU Brooklyn:
You don't get too excited when you win a match like that.  You know that you have to turn it around real fast tomorrow against a really good [Pitt] team that beat two teams that we lost to this year — they beat North Carolina and they beat Michigan.  So it doesn't take much to get our attention.  We've played Pitt the last couple of years [in the Spring] and it's always been really competitive.  I think Dan does a really great job.  The [Pitt] players play really well — I like their energy.  I know we're going to have to be alot better than we were tonight or we'll be disappointed tomorrow.  I think you'd rather [have a more challenging first match] but you don't know — if it's too competitive, you could lose it too.  You play who the Committee gives you.  I'm not going to get into the bracketing at all.  You play who you have to play.  We took care of tonight and we'll have to refocus tomorrow for a team that does alot of things differently and very well.
Match Stats
Courtesy of GoPSUsports.com