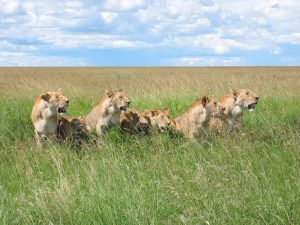 Upcoming B
1G

Match (click images for more info)
Date
(Time)
Opp
Site
Media
11-4-16
(8:00 p.m.
ET)



Rec
Hall
BTN
TV


GT 
Another short-and-sweet, just-the-facts pre-match DigNittanyVolleyball "Our Staff are all Slackers" Special.  This one only hours before #11 Penn State (17-6, 9-3 B1G) takes on defending national champion and #1-ranked Nebraska (20-1, 11-1 B1G) at Rec Hall.
We're talking today with Talking Head, who played D1 volleyball and has coached for many years.
DigNittany: Penn State lost to Wisconsin and Minnesota last weekend.  What are two of your takeaways from those losses?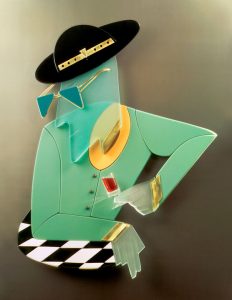 Talking Head:  Number 1, the Penn State team we saw last weekend is one that is not ready to compete on the road, against good competition, yet.  The key word is "yet."
DigNittany: To fans who may not have played competitive team sports, it may be hard to understand your confidence.  The season is three-quarters over, and some fans are asking what makes you think this team will ever get to that competitive level?
Talking Head: There are no guarantees that they will.  No guarantees.  But traveling on the road, sleeping in hotels, game planning, keeping up with your classes — these are all distractions, and some players adjust to that more quickly than others.  Add to that the "Penn State" factor — given Penn State's recent and prolonged record of great success (remember folks, they won the NCAA Championship in 2014 — this is not the Cubs we're talking about!), every opponent brings their best game.  That shows what kind of respect the Penn State program commands, but the team has to live up to that respect.  The Penn State players need to be prepared to take those punches, because if they aren't, they're going to lose.  It's a learning process.
DigNittany: What's another takeaway?
Talking Head: On the road, without the home crowd behind you, you're not going to get the benefit of the crowd energy and emotion, and you really have to be sharp all the time.  If you don't start out well, it's going to build on you pretty quickly.  And last weekend there were a couple of times where Penn State made a few errors, and then it kind of snowballed.  When Penn State was at home — in the first game against Minnesota, for example, when Penn State trailed 13-4 — we were able to weather the storm.  On the road, it can be a different story.
DigNittany:  So those are takeaways from a road trip.  Tonight's match will be played in Rec Hall.  Your thoughts on Nebraska?
Talking Head: There have been rumors that Nebraska's libero, Justine Wong-Orantes, is injured and may not play.  She's one of their best players, so at least on paper, that would be a huge loss for the Huskers.  But think back to Michigan, who were without OH Adeja Lambert when they beat us 3-2 in Ann Arbor.  Never underestimate the ability of a wounded animal to fight back.  Nebraska is a talent-laden, well-coached, upper-class dominated team.  They are very, very, very good, and it will take a great match by the Nittany Lions to beat them.  But with the match in Rec Hall in front of a crowd that should approach 5,000, with all the energy that brings to the team, I think Penn State has a legitimate chance.  But team will need every bit of support the fans can bring — both the team and the fans will have to come through tonight.  Will they win?  Who knows.  What I'd like to see from this match is that the team plays better.  Last weekend, Penn State really didn't play very well.
DigNittany:  thanks very much for your time.  We appreciate it.
Credits