Michigan Downs Penn State in Five: Trap Match?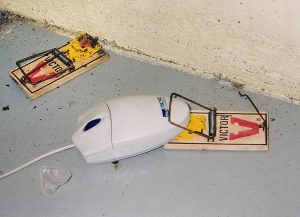 Penn State (17-4, 9-1 B1G) traveled to Ann Arbor for a match Saturday night against #16 Michigan (18-4, 7-3 B1G).  The Wolverines had struggled to a five-set come-from-behind 5-set win Friday night at Maryland, but took down the Nittany Lions 3-2 (25-23, 17-25, 29-27, 23-25, 15-9) in front of their home crowd at Cliff Keen Arena.  And they did it without key player 6-2 Jr. OH Adeja Lambert, who was injured against the Terrapins.   For the match stats, see below.  For analysis of the match, take a look at our Q&A with Talking Head, who played D1 volleyball and has coached the sport for many years.
Q&A with Talking Head
DigNittany: Penn State came into the Michigan match with a 15-match winning streak, playing very well, and with matches against Wisconsin (October 28th), Minnesota (October 29th), and Nebraska (November 4th) on the horizon.  We can be sure that the coaches have been telling the players to focus on one-match-at-a-time, and we can be certain the players have been saying the same thing to each other.  But with those three matches coming up on the schedule, do you think that even though everyone was saying "don't look ahead," they couldn't help taking a quick peek ahead, so that this was a bit of a trap match?
Talking Head: This was a classic trap match.  We had beaten this Michigan team handily at Rec Hall.  Our players probably knew that Lambert might be out for the match, or not 100%.  We had the matches against Wisconsin, Minnesota, and Nebraska coming up.  But all the credit has to go to Michigan.  They played an unbelievable match — particularly considering all the adjustments they had to make with Lambert out.  The fact that they were able to play consistently tough throughout the match, except for the second set, is a testament to the coaching job by Coach Rosen and his staff.  If you look at the stats, Penn State didn't play badly.  Our numbers were pretty good.  I think a big factor is we didn't get service runs from people we had gotten service runs from during the winning streak.  6-3 Jr. MB Haleigh Washington didn't hit .700, but she hit .320.  6-1 Jr. OH Ali Frantti had a very solid match with 20 kills (.314 hitting %).  6-1 Jr. OH Simone Lee had another great match (27 kills, .361 hitting %).  6-2 RS Fr. MB Tori Gorrell had 9 kills and hit .461.   6-2 Jr. RS/Opp Heidi Thelen had an off night, but that wasn't the reason Penn State lost.  I think you just have to chalk this one up to Michigan played great, and Penn State wasn't as sharp as they would have liked to be, for whatever the reason was.
DigNittany: Let's get back to Michigan.  What impressed you the most about the Wolverines?
Talking Head: First off, Michigan is a very good team.  They may have been underestimated by alot of people.  Second, Michigan played well for very long stretches throughout that match.  You were waiting for them to not play so well — which was the case somewhat in set 2 — but they played tough, and kept things close, and they took advantage of their opportunities, like coming from behind (21-24) to take set 3.  Michigan went on several three- or four-point runs, which just hadn't been happening during the win streak.  So the match was a wake-up call for the players, particularly for how they need to play on the road.  They've been pretty dialed-in, but in the upcoming matches, they'll need to be dialed in even more.
DigNittany: What are your thoughts on the Big Ten generally, based on this and other recent matches by Big Ten teams.
Talking Head: What we're seeing — in the close-call by Iowa against Minnesota [a five-set win by the Gophers], the Michigan win over Maryland to name just two — is that there are at least eight or nine B1G teams that can pull off an upset against most any other team.  Now, can they do it week-in-and-week-out?  No.  But they can bring a good match if their opponent isn't ready.  As you look around the league, you see tremendous recruiting going on — blue chip athletes coming in from very good club programs.  There's increasing parity, the league is tougher from top-to-bottom, and winning on the road is tough.   You can't take matches off.  As Coach Rose says, it's a marathon, not a sprint.
DigNittany: Thanks for your time.  We appreciate it.
Match Stats
Courtesy of GoPSUsports.com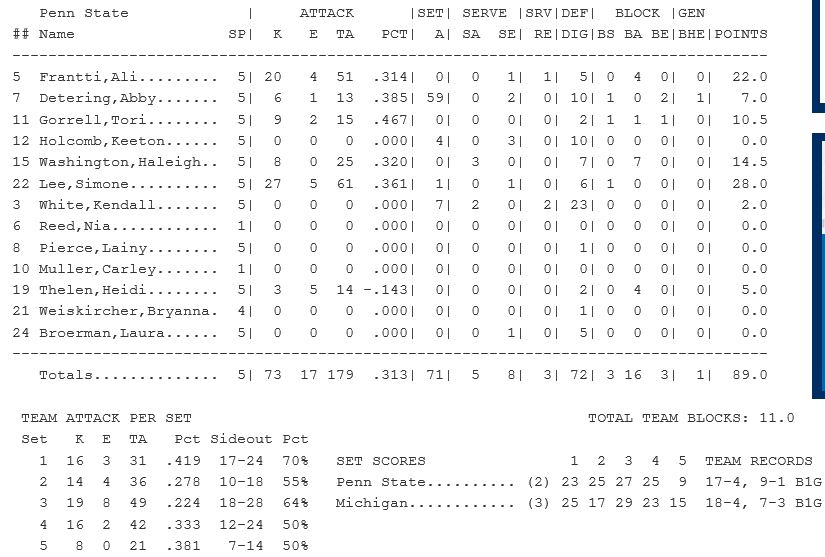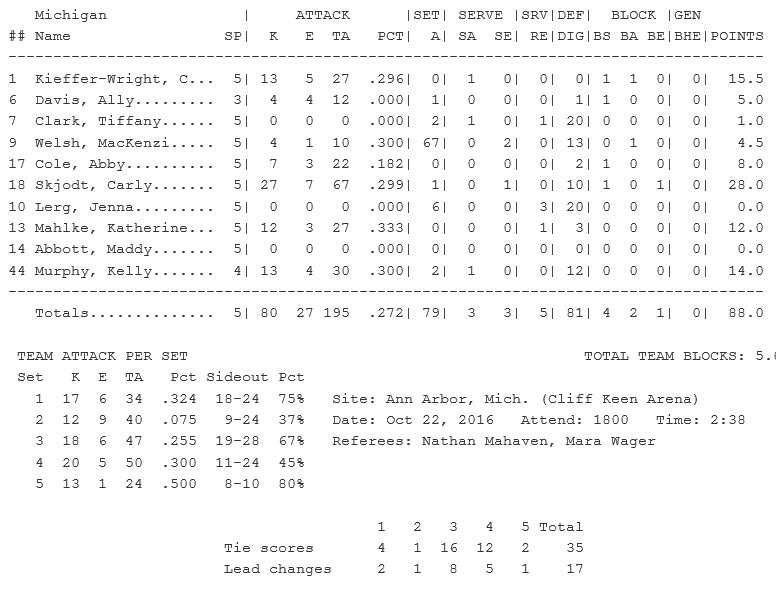 Credits